First Atlantic Bank CFO, Mr Ernest Kwasi Nimako has reportedly been sacked according to checks on the bank's official website.
Apparently, Mr Ernest Kwasi Nimako's profile has been deleted from the bank's official website (Firstatlanticbank.com.gh).
Additional checks on the bank's website also confirm that Mr Ernest Kwasi Nimako was relieved from his duties just last week because his profile was still available on the bank's website until his first court appearance with Deborah on 16th February 2023.
READ ALSO: Sued First Atlantic Bank CFO clashes with side chick in court for the first time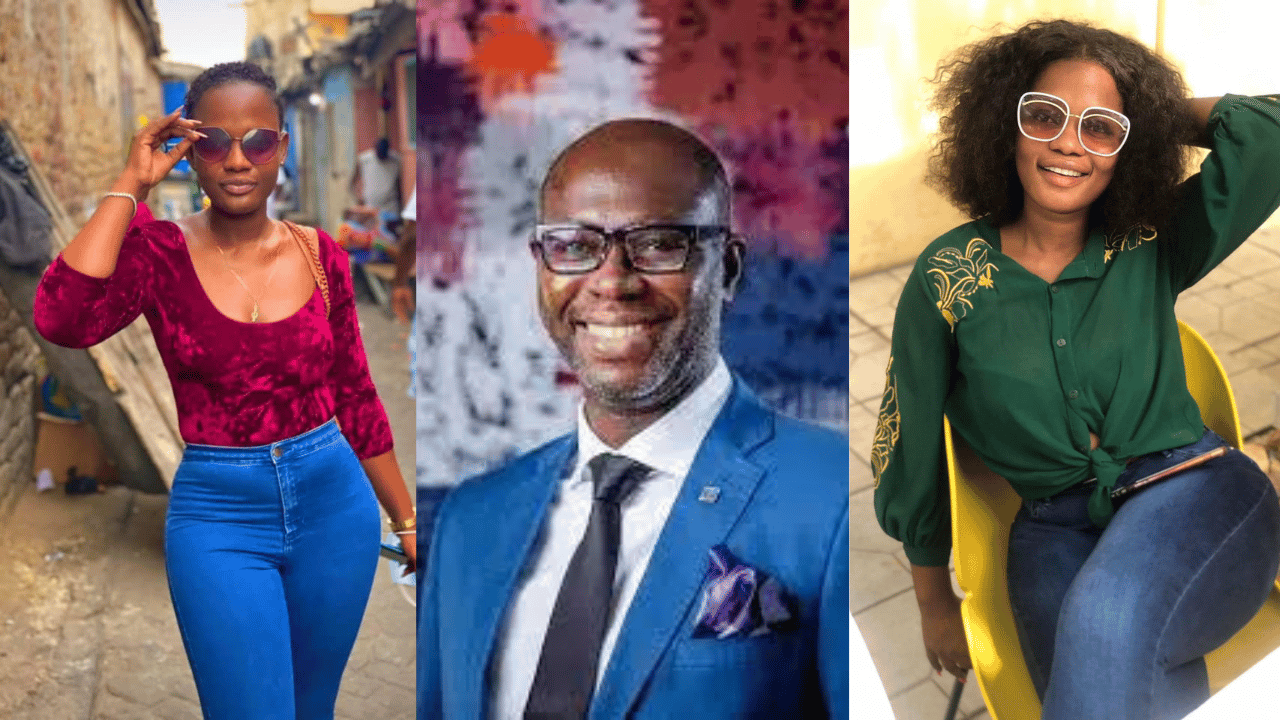 Mr Ernest Kwasi Nimako got sued by Deborah Seyram Adablah for allegedly failing to honor promises he made to her when they entered into a parlor relationship.
Deborah claims in the suit filed at the Accra High Court that she was a National Service Personnel at the bank a few years ago, but after pressure from Nimako to have sex with her she gave in.
She said they later started a romantic relationship until demands for unnatural carnal knowledge from her former boss and lover strained their relationship.
ALSO READ: Photos of the wife of the sued First Atlantic Bank CFO
The suit is one full of interesting claims, but also curious demands.
Subscribe to watch new videos
On their first appearance in court, Deborah who is notorious for wearing scanty and revealing outfits on social media appeared quite different.
READ MORE: Check out the side chick's current demands from the First Atlantic Bank CFO as redress
Videos circulated online after their court day showed her dressed more decently like a responsible woman from her usual trademark as a socialite and internet influencer.
She wore a two-piece office wear as though she was a rich businesswoman taking on her co-equal in court.
Watch video of Deobrah's first day in court with Mr Nimako below.
Subscribe to watch new videos
Deborah claims the top hierarchy of the bank knew about her amorous relationship with the CFO of First Atlantic Bank but did nothing to stop it.
She further alleged that the bank has even taken an active part in using her and other junior female staff of the bank to bait wealthy businessmen to open accounts with the famous bank.
SEE ALSO: Whatsapp chat between First Atlantic Bank CFO and his side chick who has sued him
As part of the deal of their affair, Mr Nimako bought a 120,000 Honda civic, rented a 2-bedroom apartment at the cost of 1,500 per month, and paid Ghc 3,500 monthly allowance to Deborah.
Apparently, Debby was enjoying the benevolence of her sugar daddy until she decided to date other men while still using his car and staying in the apartment he rented for her.
This compelled Mr Nimako to take back the car he bought for her, but registered in his name.
READ ALSO: Juicy details about the sidechick who sued First Atlantic Bank CFO