The Ghollywood star actress has endeared herself to Ghanaians through her humility and love for privacy. Hardly will you hear any scandal or drama in the media concerning her.
But one thing is clear, Jackie Appiah being one of the richest actresses in Ghana knows how to live the luxurious lifestyle that most people dream of.
She travels and goes for vacations in the most luxurious and fascinating places in the world.
She rides expensive cars and lives in a multi-million dollar mansions.
She never fails to update her millions all over the world on her activities through her social media pages.
Jackie Appiah has been on our screens since the days of "things we do for love" where she played the role of a disciplined daughter of a strict Ewe father. Ghanaians have loved her since those days and still do.
One amazing thing about Jackie Appiah is that she is the same fashionable and still dark skin beauty we know her to be —though she has just put on little weight.
SEE PHOTOS OF JACKIE APPIAH AND CHECK OUT HER CARS AND HOUSES;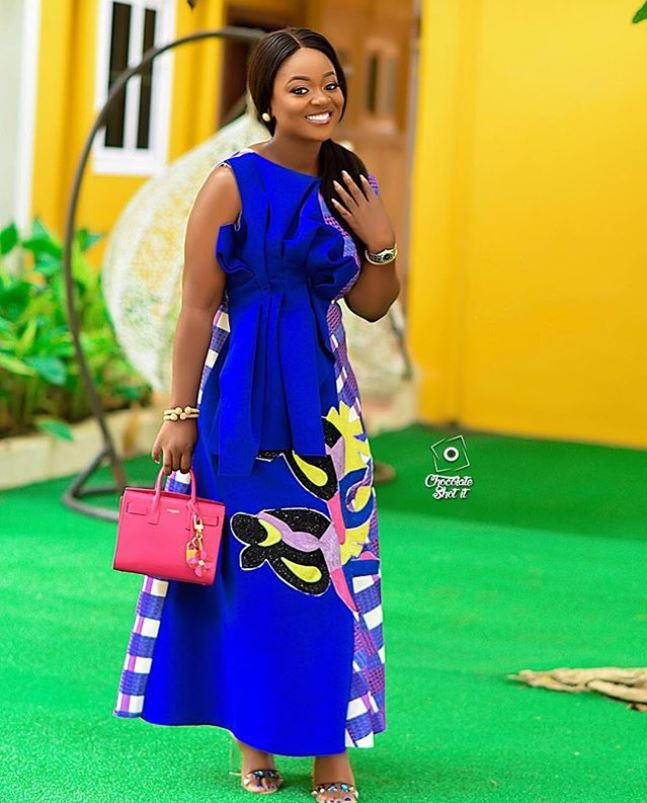 Fashionable Jackie in her expensive clothes
READ ALSO: 13 moments of Sarkodie and Tracy that Prove Tracy is just the Perfect match for Sark (Photos)
SEEALSO: More And More Unseen Photos From Medikal's Album Launch – The Crowd Was Huge
The travels and vacations 
Scroll down to SEE PHOTOS OF JACKIE APPIAH'S HOUSE ON NEXT PAGE