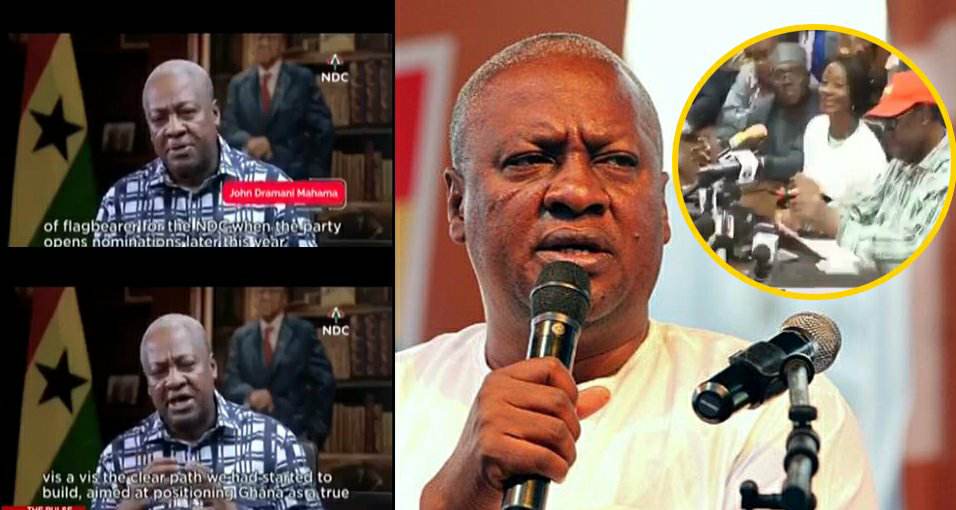 Former Ghanaian President John Dramani Mahama yesterday officially made his intentions to contest for the National Democratic Congress(NDC) flagbearer position to lead the party into the General Election in 2020.
Before yesterday, there had been several reports of John Mahama declaring his intention for his comeback but it was later denied by his office stating that the former president had not made such declaration.
Also Read: John Mahama finally declares his intentions to contest for the 2020 NDC flagbearer
In a video shared yesterday the former president confirmed that indeed he had expressed his intention of leading his party once again and gave reasons why he wants to take up the leadership mantle.
According to him, he has heard the cry of Ghanaians who wants him to come back and continue with the good works he started and for that matter he owns God and the Citizens of Ghana a duty to take the NDC back to power so he could write the wrongs of the past and put an end to the cries of the Ghanaian citizens under the NPP administration.
Also Read: Step down for John Mahama to take over – Mzbel tells Akufo-Addo
Watch him state his reasons
John Mahama lost to the current president of Ghana, Nana Addo Dankwah Akufo in the 2016 presidential election when he managed to pull only 44.4% of the election results.
Nana Addo who was contesting for the third time manage to win at a landslide which surprised the then ruling party NDC, whose mantra was "Nana Addo can never be president".
SEE MORE: Fmr. Prez. Mahama advise Prez. Akuffo Addo on church taxes