Airforce Lance Corporal Francis Atsu Vondee died when he was on unsanctioned protection details with Ebony Reigns on the 8th February 2018 when they met their untimely death.
Sensational Ghanaian Afro-Dancehall Diva, Ebony Reigns died with her bodyguard Francis Atsu Vondee and her best friend, Franklina Tabuaa Nkansah aka Ebony Reigns when their jeep collided with a VIP passenger Bus on the Sunyani- Kumasi Highway. They had gone to visit Ebony's mother in Sunyani. Only the driver survived.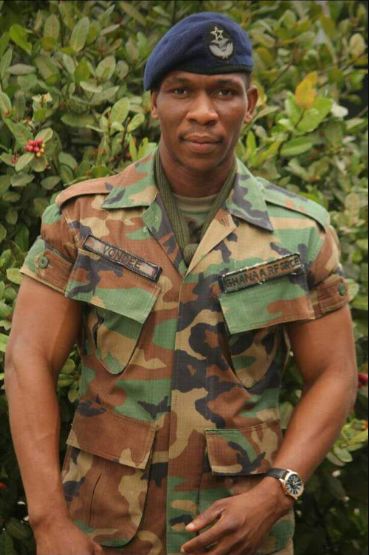 SEE ALSO: Video: Ebony Reigns Has Appeared To Me 14 Times In A Distressed State – Eagle Prophet Reveals
After his death, there were wild rumors that Ghana Armed Forces will court marshaled the late soldier for going on unsanctioned duty. It was alleged his body will be detained for 14 days before it is released to his family for burial. But the Ghana armed forces denied all these rumors and assured that their primary concern is to see to the burial of their late comrade.
Even though Bullet, the CEO o RuffTown Records stated in a radio interview that they didn't know Lance Corporal Francis Atsu Vondee, Ebony's father shut that statement from Bullet down by revealing that he knew the soldier and Ebony's record label also knew him as Ebony's manager.
The heavily built soldier, Francis Atsu Vondee will be laid to rest this weekend at his hometown, Mafi-Adidome, near Sogakope in the Volta Region.
SEE ALSO: Ebony's Friend, Franky Kuri And The Military Officer Died A Stupid Death – Kwesi Ernest
According to the family, there will be a wake keeping at the at Mafi-Adidome on Friday 23rd March. On this same day, the remains of their son will be conveyed from the 37 Military Hospital in Accra to Mafi-Adidome.
On Saturday 24th, There will be a Memorial service at the Old District Assembly Mafi-Adidome after he has been buried that same money at Mafi-Adidome Cemetary. Thanks Giving service will be held at Global Evangelical Church (Vision Chapel Adidome the next day, Sunday 25th February. He was 29 years Old
CHECK OUT SOME PHOTOS OF THE LATE BRAVE SOLDIER
SEE ALSO: Photos: Meet the beautiful twin sister of Francis Atsu Vondee, the soldier who died with Ebony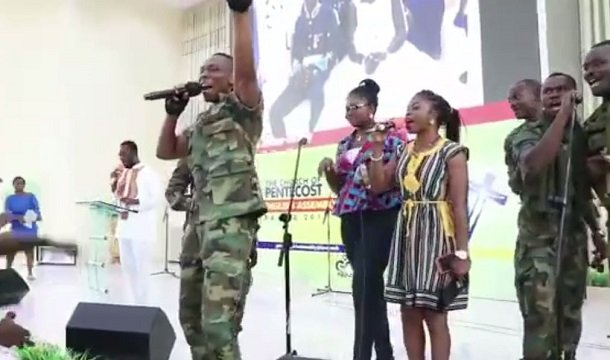 SEE ALSO: "I Can't Even Sleep At Night" -Ebony's Father Sorrowfully Mourns Her Daughter In New Video