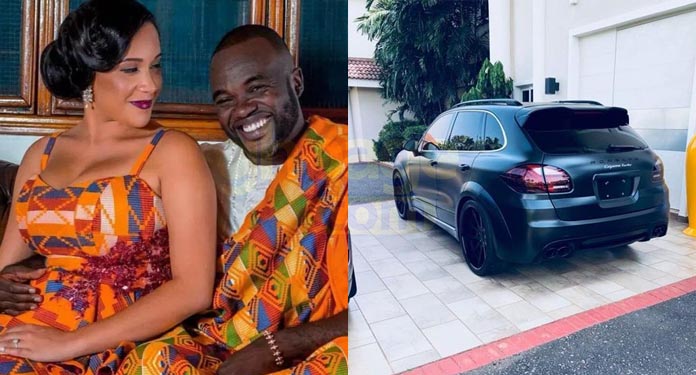 Ghanaian Producer, actor, artist manager, founder and Chief Executive Officer of Ghana Movie Awards, Fred Nuamah has gifted his wife, Martekor Quaye a brand new Porsche Cayenne Magnum Sports Utility Vehicle to congratulate her on becoming a mother, few months after the two were married.
Pictures and a video of the car posted in the report suggest that the car arrived at the couple's home in Ghana while they were out of town.
The brand new Porsche SUV is said to have cost the producer aa whooping amount of $204,000(GHC 977, 260).
read this: Moesha Boduong exposed: Liposuction scar on her body revealed

Fred Nuamah married Materkor in a private wedding ceremony in Accra on March 3.
read also: Atopa video of 3 boys 'chopping' a St. Louis SHS girl
The private wedding ceremony was graced by numerous celebrities present to show their support for the former Ghana Movie Awards CEO.
Ghanaian celebrities who were present include his two good friends John Dumelo and Majid Michel, who led the groom to meet the bride's family; Coded, Martha Ankomah, KOD and others.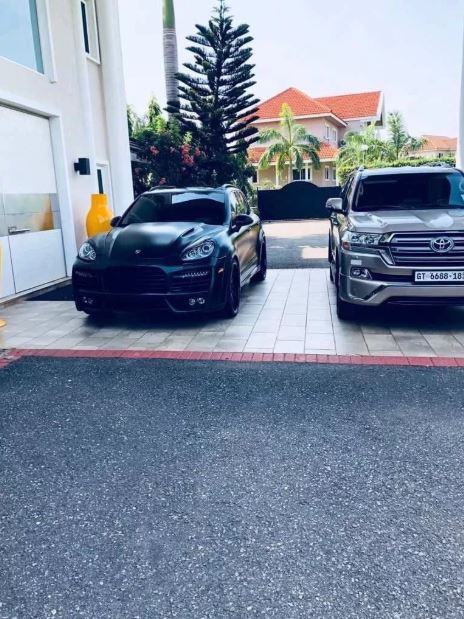 See video of the car below…
read more: Part 2 of Aisha, the St.Louis SHS girl's Atopa video pops up