A close of friend of Francisca Yaa Nkansah aka Frank Kuri, the late Ebony Reigns best friend who died in the car accident with her on the 8th February 2018 has called on the government of Ghana to extend a helping hand to the family of Franky to help bury Franky because the family can't afford the expenses.
According to Elikem Kotoko, Franky considered herself an orphan whose only relative was her grandmother she lived in Ghana. Although her mother was deceased, her father never took care of her and her brother so they always considered themselves as orphans.
SEE ALSO: Watch Video Of Pastor's Daughter, Frank Kuri Leading Praises In Church
Explaining why the government has to step in to help bury Franky Kuri, Elikem Kotoko revealed that even the money needed to carry the remains of Frank Kuri to Accra was hard to come by.
SEE ALSO: Family and loved ones weep uncontrollably as Frank Kuri's body is brought to Accra
Few friends had to organize and contribute in raising the amount needed. It took the intervention of a musician who heard about it and decided to foot the bill to carry her remains from Mankranso in the Ashanti Region to Accra.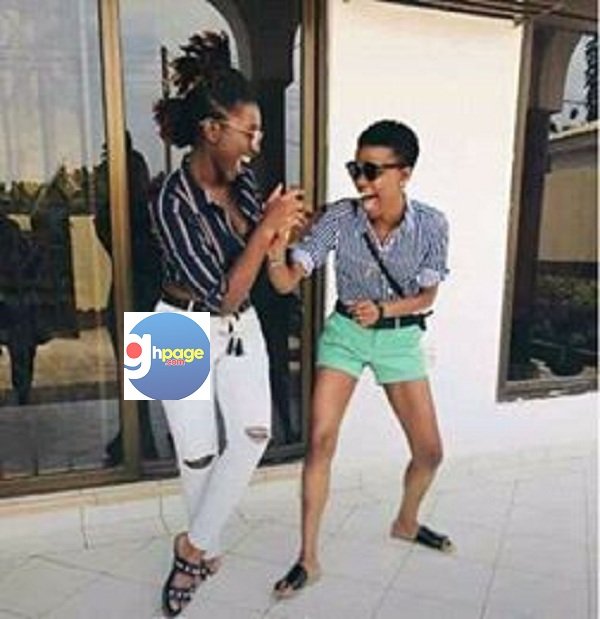 SEE ALSO: Video: Ebony should resurrect in 2 weeks time; God has instructed that I only need her corpse to raise her up-Kumasi Based Prophetess
The friend further revealed that since the government has revealed they will help give Ebony Reigns a befitting burial, they should extend that helping hand to the family of Franky and help bury her too because the family can't afford to do that on their own.
In the meantime, the family has revealed they will be burying Frank Kuri on 3rd March 2018. Ebony Reigns, on the other hand, will be buried on the 17th March.
SEE HERE: Ebony's Friend Franky To Be Buried On March 3 -Here Is All You Need To Know
Elikem Koto made these revelations on Facebook. READ his full posted below as monitored by Ghpage.com
SEE ALSO: Allegedly, these two Ghanaian ladies kissing & romancing are Frank Kuri and Ebony [Watch]