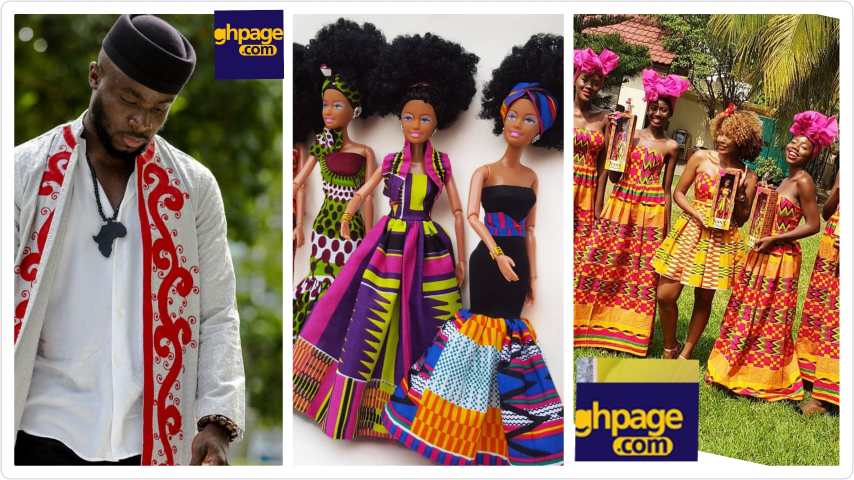 Ghanaian-British Afrobeats singer, Fuse ODG is encouraging parents and guardians to desist from purchasing white dolls and get dark skinned ones for their daughters so as to promote Africa.
Fuse ODG believes African parents having dolls made to represent their skin colour will ignite the feeling of self-love and ensure their kids appreciate their race while they grow into adults.
Launching the 'Nana Dolls', at the GAME shop in the Accra Mall, Fuse ODG observed how white dolls are prominently featured in toy shops all over the world. He further bemoaned that Western culture has dominated the world, leading Africans to abandon their values due to inferiority complexes.
READ ALSO :"I was embarrassed to be called an African" -Fuse ODG
"It's nice for our kids to see these kind of toys that look like them and feel like queens, princesses and feel like they are beautiful as well. This is why these toys are so important. They promote self-love," the artiste maintains.
Fuse ODG reveals the dolls will also educate the kids as they were made and named after some prominent female African leaders such as Yaa Asantewaa, Nehanda, and Miriam Makeba.
He expressed his excitement and urged all to visit GAME shops across the country and grab a Nana Doll – a unique Christmas present for their loved ones, nieces and daughters in support of the "New Africa revolution". In a land full of Barbies, choose Nana Dolls.
Read Also :Former Black Stars captain Stephen Appiah loses mother
Watch video below :
SEE ALSO :50 Cent buys himself $440k Rolls Royce for Christmas