An elated Ghanaian lady has made a strong statement about her man by displaying all the exotic gifts she received from him on Valentine's Day.
These gifts included an iPhone 14 Pro Max, a money bouquet (in dollars, pounds, and cedis), car keys, cakes, and many more.
In a video she shared on her Snapchat, the lady is seen in a happy mood, flaunting all the gifts that were nicely packaged and labelled in red.
At a point, she hugged and kissed her man, who had provided all that and more for her.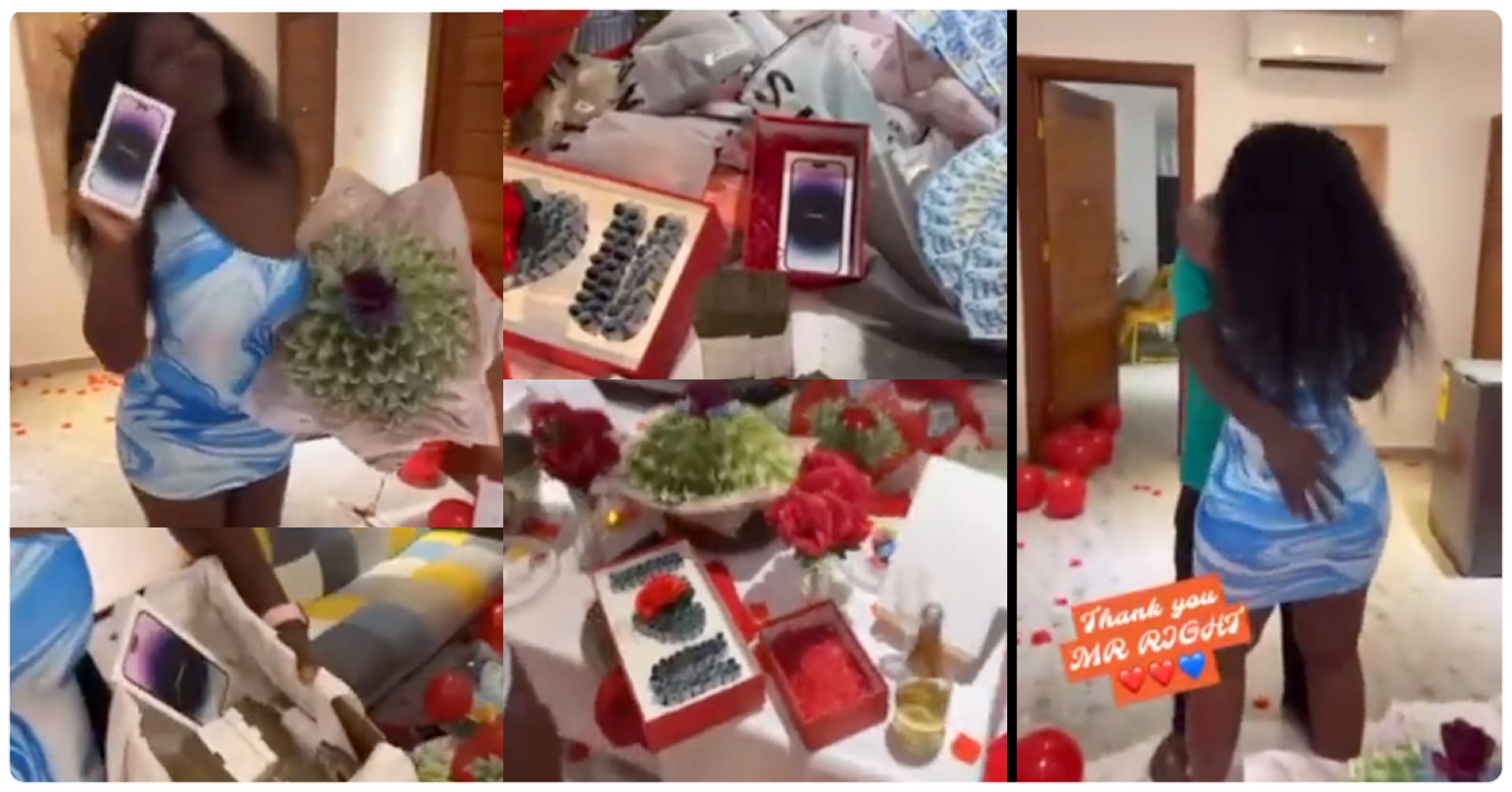 The Valentine's Dau actually went well for this Ghanaian lady who could just thank her stars for landing a man who is rich and ready to spend so much on her.
The video below tells more…