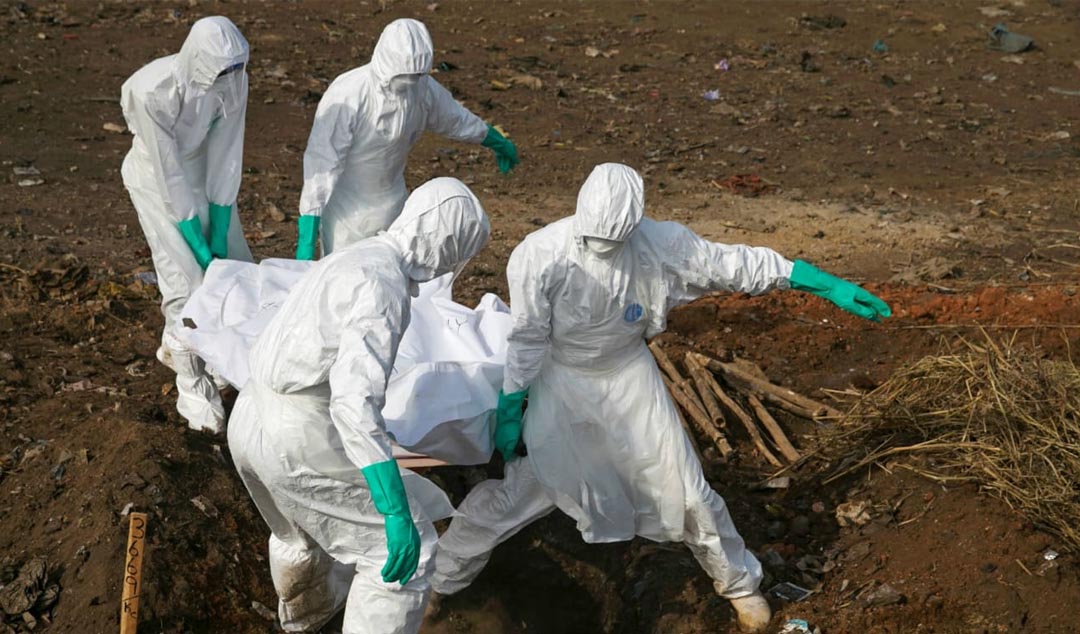 The deadly Ebola Virus Disease (EVD) has resurfaced in Africa once again after the latest epidemic was quelled a couple years ago.
The disease hit the Democratic Republic of Congo (DRC) in Central Africa where already five deaths have been confirmed.
Also Read: The Kumasi Academy (KUMACA) student deaths caused by 'Ebola' – Minister reveals
The Director-General of the Ghana Health Service (GHS), Dr. Anthony Nsiah-Asare said they have received an alert from the World Health Organization (WHO) concerning the return of the disease and thus have been put on high alert to monitor Ghana's entry points.
"We in Ghana have been alerted and we are putting all our surveillance in place. We are also on high alert and the ports and borders are all alerted and the Regional and District Directors are alerted on the signs and symptoms of Ebola," he told Joy Fm earlier today (Thursday).
Also Read: Minister Denies "Reports" Saying KUMACA Deaths Were Caused By Ebola
Dr. Nsiah-Asare said people should not feel complacent that the disease is in DRC which might seem a bit far from Ghana.
"…Nowadays within a matter of six hours, somebody can move from a distance of about 3,000 kilometers from another place so the world is a global village so wherever there is an outbreak it is very close to us." he said.
The last outbreak of the disease started in 2014 and touched Guinea, Sierra Leone, Liberia, Mali and Nigeria, whilst others in the U.S, U.K and Spain also had isolated incidents. That outbreak, the worst in history, killed approximately 11,310 people.