Ghanaian Afropop, dancehall, and reggae artiste, Fancy Gadam was among the star performers at the just ended Ghana meets Naija 2018 which was held at the fantasy dome, Trade fair, Accra.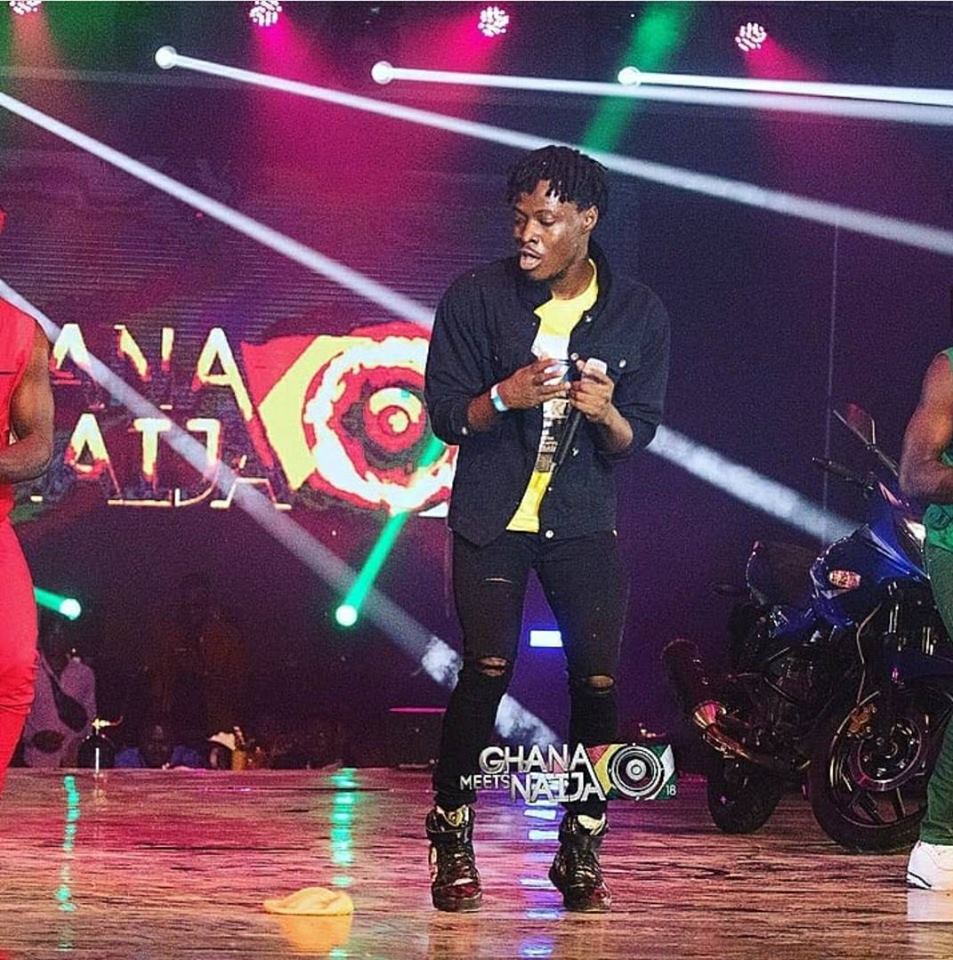 Fancy, as a 'real' northern representative got on stage with some symbolic motorbikes.
Now, during his performance, the 'total cheat' hitmaker had to dance with one of the female dancers.
And as a Muslim and in a Ramadan month, that act obviously didn't go well with another Muslim brother. The Facebook user took to the social platform to vent his displeasure.
READ ALSO: Patapaa Performance at Ghana meets Naija 2018
He wrote;
"Fancy gadam have disgrace northerners including Muslims see what he did on stage in Ghana meet naija in Ramadan month.fancy gadam have to repent as Muslim again. Claiming you are a Muslim and from malam house see what you did this on stage in Ramadan month. God have mercy on Fancy gadam. As a Muslim we have to advice each others and bear with truth. This is very bad"
Now, watch Fancy's full performance below;