Some of our celebrities never seize to be shy on exposing their nakedness and also engaging themselves in sexual activities as playing some roles in movies either for pleasure, fame or money.
Baby Blanche who is considered to be an erotic actress has opened up that she is now a full-blown actress and doesn't care about the criticisms people will throw on her and her sexual acts in movies.
READ ALSO: Photos: Meet Martha Bissah, The Olympic Gold Medalist, Family And Life Story-Interesting
The beautiful actress who went off for some years continued that she has acquired more skills to her act and is ready for more sex roles.
"I am back a better person. A better version of the Baby Blanche that people used to know but I will still act the same roles that landed me in trouble.

"Nothing about that has changed.

"The truth of the matter is that I used to worry about what people said about me but now, I have developed a thick skin and I'm not bothered at all. It is my job and if I am required to do that, I will. The earlier people get used to it and understand our business the better," she said This in a Showbiz interview.
When Miss Blanche was asked about how she plans to deal with criticisms from the people this time around, she said,
READ ALSO: Here Are The Multi-Dollar Companies You Didn't Know Yvonne Okoro Owns Them
"I won't even think about what people say.

"I understand the industry now. The most important people in my life who matter are those close to me. They know I am not what I portray in movies. Even some of my fans also understand and these are the people I want to do this for.

"In fact, I decided to come back because I had lots of people asking me when I was going to be back on the screens.

"Their words also triggered me taking off the coat of care about what people out there think of me or how they see me. I have come of age and who I am is what matters," she added.
Check out some pictures of the ready to play actress, Baby Blanche.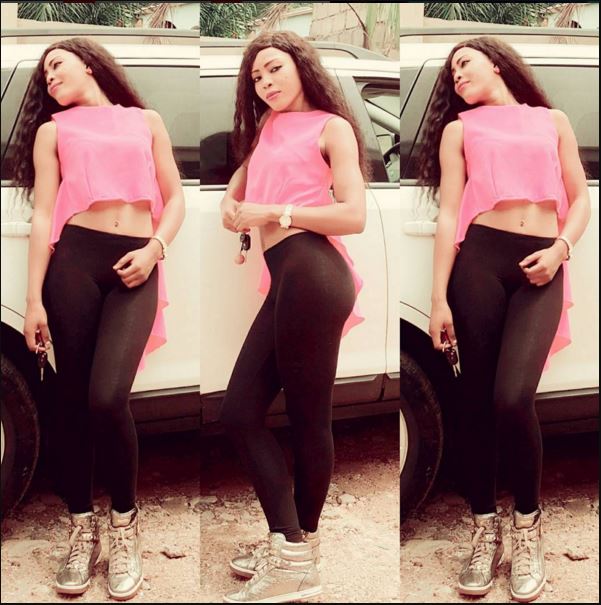 SCROLL DOWN to NEXT PAGE and click to view more images.
READ ALSO: I Don't Deal In Cocaine—Yvonne Okoro Reveals The Source Of Her Riches