The Royal Diadem actress and the fastest rising Ghanaian actress in Ghana presently, Efia Odo has finally revealed why she always dresses in semi nu-de in public.
Hardly will you see her in public and she is not showing more than necessary skin. She has been criticised by her fans severally on social media but the Actress who was recently caught in bed with Shatta Wale has an answer for her critics.
According to her, the "half nu-de" brand has paid off for her because it attracts people to her knowing she has a s3xy body. Afia Odo says people love to see her half nakked photos.
SEE ALSO: Photos: Shatta Wale Seen In Bed With A Ghanaian Actress In The United State
"I don't get nu-de but get half nu-de and this how I do it; I wake up in the morning… If I want to be fully covered, I will be fully covered and if I want to be half nakked I will.
"I can wear bikini down the streets if I want to but I'm in Ghana so I can… For me, my brand is kind of does pay off because people love seeing me half nakked and I love seeing myself half nakked. I think if I was fat, I wouldn't be half nakked so I've to show it off what I got," Efia Odo said.
Efia Odo born Andrea Owusu recently made news when a photo surfaced online where she was cuddling in bed with Dancehall artiste Shatta Wale. The actress who claims she doesn't wear bra came out to deny she has a s3xual relation with Shatta Wale.
Check Out Some Oh Her Photos Below
SEE ALSO: Efia Odo, the lady who was captured in bed with Shatta Wale finally breaks silence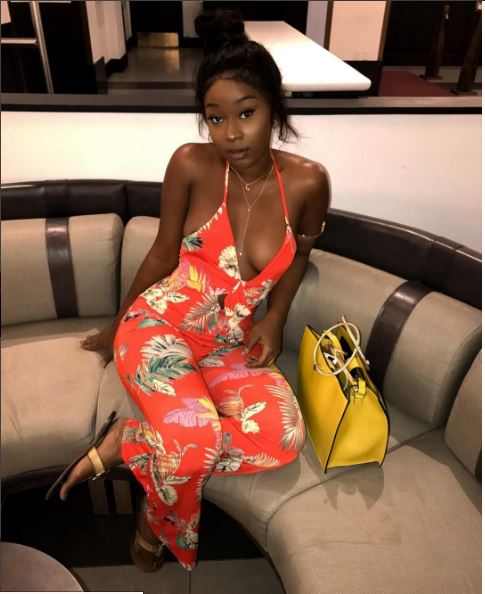 SEE ALSO: Photos: Guess Who Was Captured Hanging Out With Patapaa At The Odwira Festival?