A photo of an unusual penis-shaped coffin has been circulating on the internet and a lot of ladies are hurling praises on the carpenter who designed it.
Per information gathered about the amazing coffin, it was designed by a Ghanaian carpenter based in Teshie.
Majority of Ghanaians after the circulation of the photo have shared diverse views on the penis-shaped coffin with some making fun of the design and the reason behind it.
So clearly, men who were womanizers while alive are likely to be buried in such coffins to briefly tell the world the kind of lifestyle they led on earth…lol
See the photo below…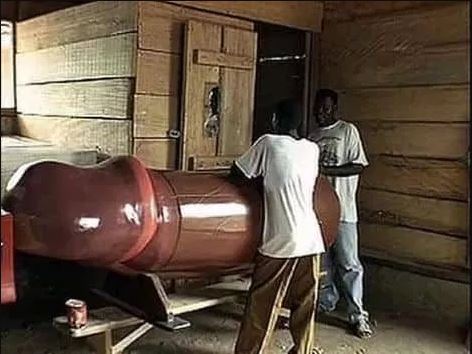 What do you think was behind the making of this sensational penis-shaped coffin?
Leave your comments in the comment box below.