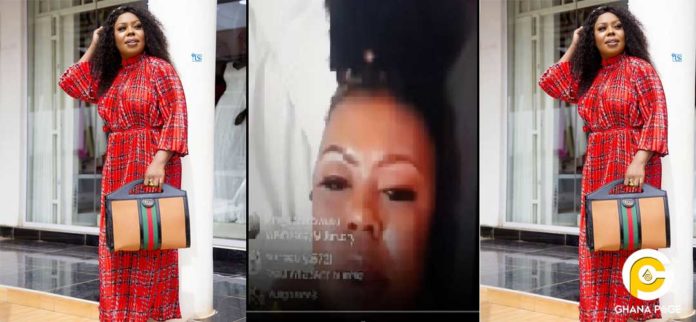 Television personality and comedienne Afia Schwarzenegger has accused some Ghanaian celebrities of wrongdoing and as well as can't boast of a first-degree certificate. That is they only have Senior High School (SHS) certificates and as such shouldn't be given all the hype.
According to her, most celebrities in Ghana especially the females attained their fame by chance and do not deserve to be tagged as "celebrities" unlike others who toiled to reach their current status.
Also Read: I didn't take a loan to marry Abrokwah -Afia Schwarzenegger
In a video sighted on social media, the self-acclaimed Queen of Comedy seems to have issues with some of these celebs and was attacking them. She then threatened to expose them and added that she didn't understand why these celebrities who can't even boast of a first degree are out asking the public to worship them.
She ended her video by calling on Ghanaians to desist from hailing these celebrities because they are nobody and cannot influence their lives positively.
Watch the video below:
Even though Ghanaians are yet to draw the difference between been popular and a celebrity, we hope Afia has also added herself to the list of these so-called celebrities without a first degree.