The year 2017 has been a very eventful one for our male and female celebrities who got married to their heartthrobs.
All the pomp and pageantry that trails celebrity weddings kept us hooked on some of them as we faithfully kept watch for the latest photos from their nuptials while others kept things low key and private. Others tried to hide it from the public until the last minute—But became much bigger and most talked about as expected.
Though, one thing all these weddings had in common was the abundant show of love between the brides and their grooms. We couldn't help but be glad that these celebrities have found their better halves.
However, here are the four Ghanaian celebrity weddings of 2017 we won't be forgetting so easily;
1.A Plus and Akosua Vee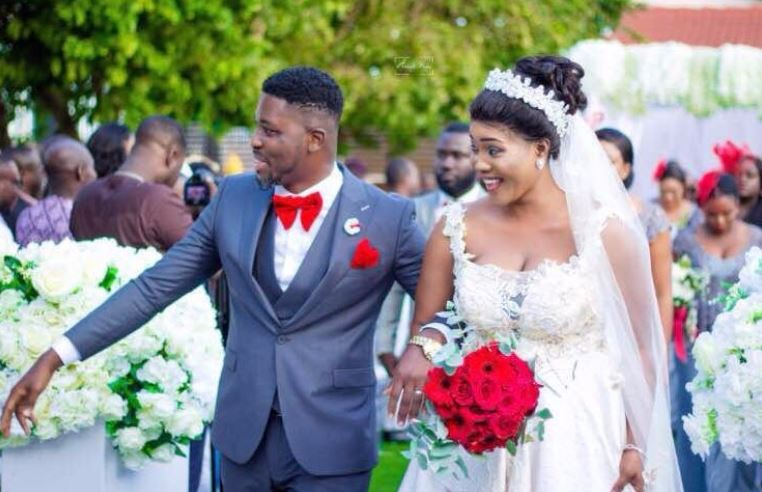 Musician, political activist Kwame Asare Obeng aka A Plus on September 23rd,2017 got married to his beautiful wife-Akosua Vee.That's after they've had the traditional engagement in February 2017.
His wedding ceremony attracted all the 'important' and political figures in the country especially those from the ruling party, NPP.
Scroll down and flip to the next pages to continue with the rest;