Photos of a couple stuck together lying on a bed is going viral on social media in Ghana and according to what Ghpage.com gathered, the two are Ghanaians from the Volta Region of Ghana specifically the town of Kpeve.
According to the information attached to the photos going viral, the woman in the photos is a married man who is having an extramarital affair with a younger man.
SEE ALSO: Allegedly, these two Ghanaian ladies kissing & romancing are Frank Kuri and Ebony [WATCH VIDEO]
The information further explains that the husband after a while suspected the wife was cheating and consulted a fetish priest who placed some sort of a curse on the lady leading to the current predicament the two adulterous couple find themselves.
Currently, Ghpage.com gathers the Ghanaian couple stuck has been taken to the Kpeve hospital for the doctors to help disengage them.
SEE ALSO: Meet Franky, Ebony's Friend Who Died With Her In The Car Accident [SEE PHOTOS]
SEE PHOTOS OF THE GHANAIAN COUPLE STUCK BELOW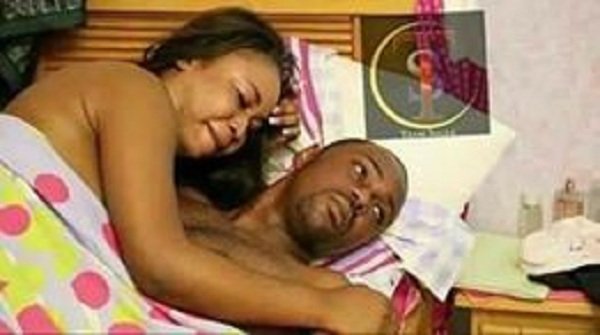 SEE PHOTOS: See Photos Of The Beautiful Wife Of Bola Ray | She Is Exceptionally Gorgeous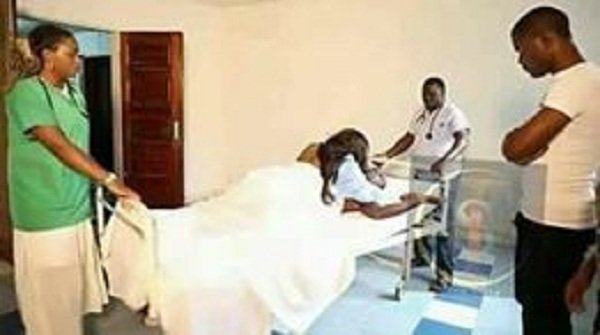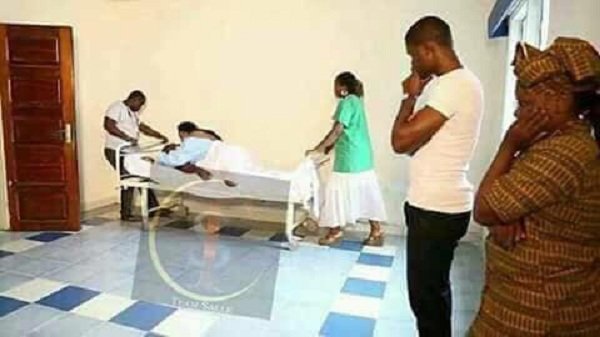 SEE ALSO: Allegedly, these two Ghanaian ladies kissing & romancing are Frank Kuri and Ebony [WATCH VIDEO]