Some of these Ghanaian footballers were able to win the hearts of the female celebrities while the others enjoyed the relationship —and what came with it— while it lasted.
Footballers around the world have a soft spot for beautiful women.
Interestingly, no matter how the footballer looks or their educational background, they get some very beautiful women—some with a very high educational background—to be their better halfs—perhaps for the cash.
Today, Ghpage.com will be zeroing on some Ghanaian female celebrities who dated, married or were even rumored to be in a relationship with Ghanaian footballers.
READ ALSO: Conversation between Nana Aba Anamoah and son who's in need of Fifa 19 game
Well, if you think Ghanaian footballers only have their eyes on the game, then think again as they also have their eyes on some popular celebrities you have adored on screens.
In some cases, some ended up in marriage, while in other cases, it didn't end well.
1.Sulley Muntari and Menaye Donkor
Menaye Donkor Muntari won the Miss Universe 2004 and got married to Ghanaian professional footballer Sulley Muntari in 2010.
Menaye is a cousin of Ghanaian actress and movie producer, Ama K. Abebrese.
On how she met Sulley Muntari, the 35-year-old had revealed on the Delay show and as monitored by Ghpage.com, that she met Sulley for the first time in a hotel lobby where she was having dinner with her sister and Ama K. Abebrese.
Ama K. Abebrese introduced Sulley to Menaye. Sulley always had to talk to her on Ama K. Abebrese's phone for a month. They maintained their friendship for eight months.
2.Nadia Buari and Michael Essien
Actress Nadia Buari was once in a steaming relationship with Michael Essien.
For a while, she was in a relationship with the star Ghanaian footballer who once played for popular European teams like Chelsea, Real Madrid and of course the Ghana national football team.
But their relationship did not end well and resulted in a bad break up. Now, Mr. Michael Essien is married to his Publicist, Akosua Puni whiles Nadia is also married with four children.
3.Amanda and Afriyie Acquah
Amanda is what you could describe as one of those modern days 'slay queens' who rose to fame after having to be in a relationship with Kenpong and Afriyie Acquah.
She was married to the black stars midfielder Afriyie Acquah.
Before Afriyie, she was married to businessman Kennedy Agyapong, a.k.a Kenpong and after it fell through she tied the knot with Afriyie.
Amanda went viral in late 2014 in a leaked audio revealing his romantic affair with Acquah's Black Stars teammate, Jordan Ayew. More so, she referred to her husband Afriyie Acquah as a monkey.
Amanda and Afriyie eventually broke up. Afriyie Acquah has moved from Torino and now plies his trade in Italy With, Empoli F.C.
4.Princess Shyngle and Essien
Princess Shyngle is a Gambian born but Ghanaian based actress who in a recent interview on the Delay show revealed she dated Micahel Essien.
The two, seemingly, had a fling whiles the star footballer is still married to Akosua Puni.
Related articles;
5. Yvonne Okoro and Stephen Appiah
The two, Yvonne Okoro and the former black stars skipper on social media, were rumored to be dating.
The rumors went on to say that, they were even spotted kissing Golden Tulip Hotel in Accra, but in an interview with Delay on the Delay show, the actress who is of Nigerian and Ghanaian descent emphatically denied such claims.
"It's funny for me because it's not the first time I've heard this and it will obviously not be the last. I've met Stephen Appiah's wife before. He, together with his kids, came on the season one of my 'Dinning with Yvonne Okoro' show because I wanted to feature his daughter on the show."
She added that "Stephen Appiah is like a family friend. I didn't call Stephen Appiah for my father's birthday, my father called Stephen to come. Why because Stephen Appiah manages my brother. My brother is a footballer; Kenneth Okoro. We built a friendship, he's that type of person I can call and sometimes, he calls me when he hears something negative about me to tell me to be careful."
Reacting to claims that she was seen kissing the retired footballer at the Golden Tulip Hotel in Accra, she said:
"They are liars! People can see two people hugging and say they're kissing or having sex. They can see two people holding hands and go like oh my goodness, there's a relationship."
6.Becca and Agyemang Badu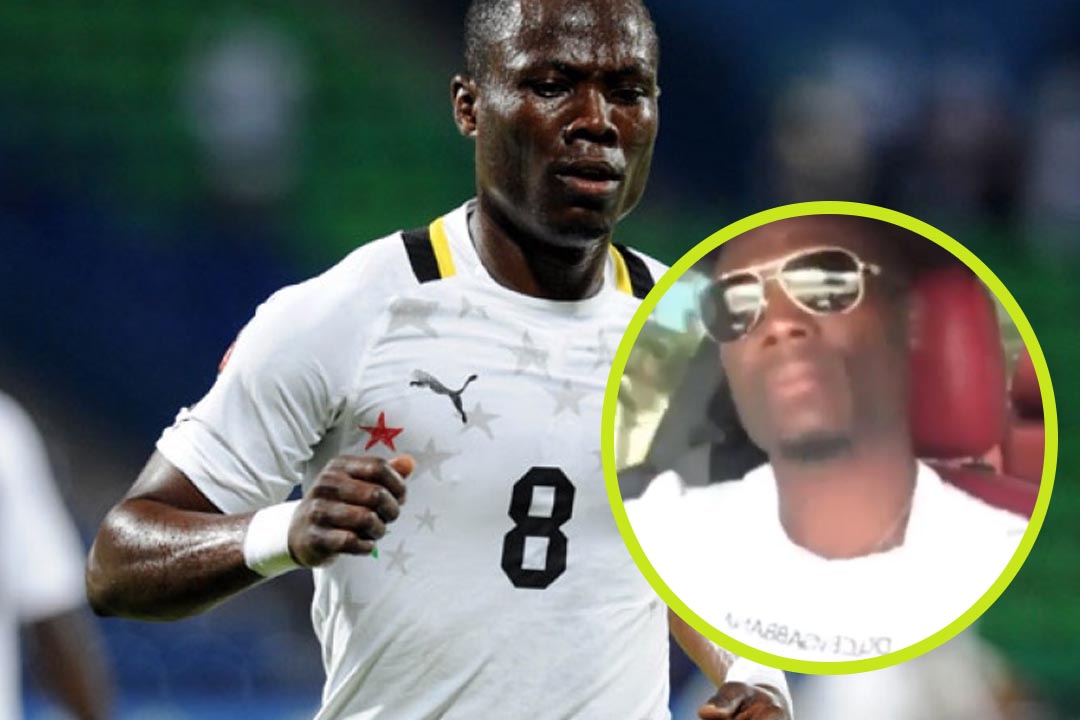 After Ghana has had a shambolic FIFA World Cup in 2014 in Brazil, one of the fallouts was that Becca slept with a Black Star player believed to be Agyemang Badu.
Becca was one of the ambassadors sent to Brazil to entertain supporters who had been sent to support the Black Stars.
Following the return of the team after being booted out of the tournament, it was widely reported that had gone beyond entertaining supporters to entertain Agyemang Badu.
The rumors were so rife that Becca had to release a press statement to deny the allegations.
Becca is now married to Nigerian artiste manager and businessman, Tobi Daniels.
Related articles;
7. Yvonne Nelson and Derek Boateng
Will, there be an article like this, Yvonne Nelson won't be featured? Well, Derek Boateng is a former Ghanaian footballer and rumors had it that he was smashing Yvonne Nelson.
READ ALSO: Long list of celebrities Yvonne Nelson is alleged to have slept with (Details with Photos)
It was also alleged that after smashing, Derek sponsored some Yvonne Nelson's high budget movies and it was on his back that Yvonne Nelson broke into the movie production with her YN productions.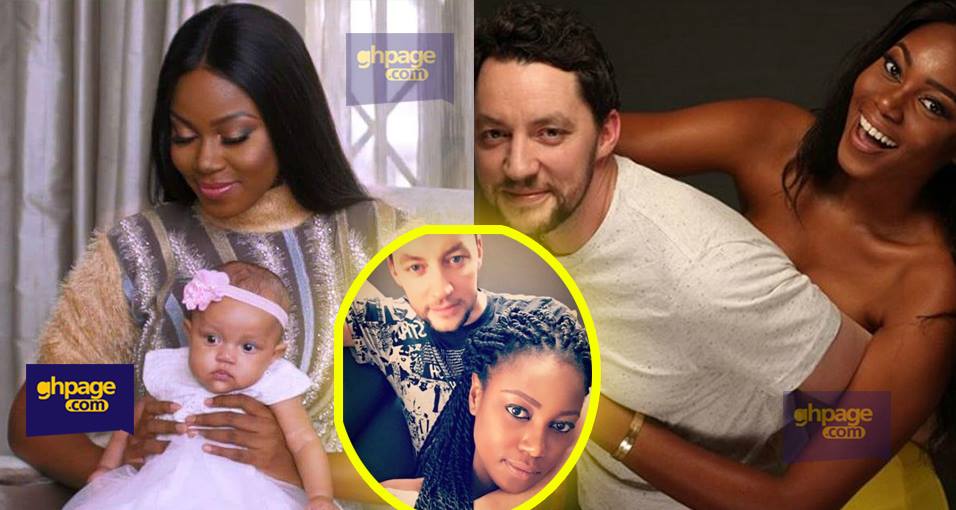 Yvonne Nelson has moved on to have a child with a UK photographer, Jamie Roberts.