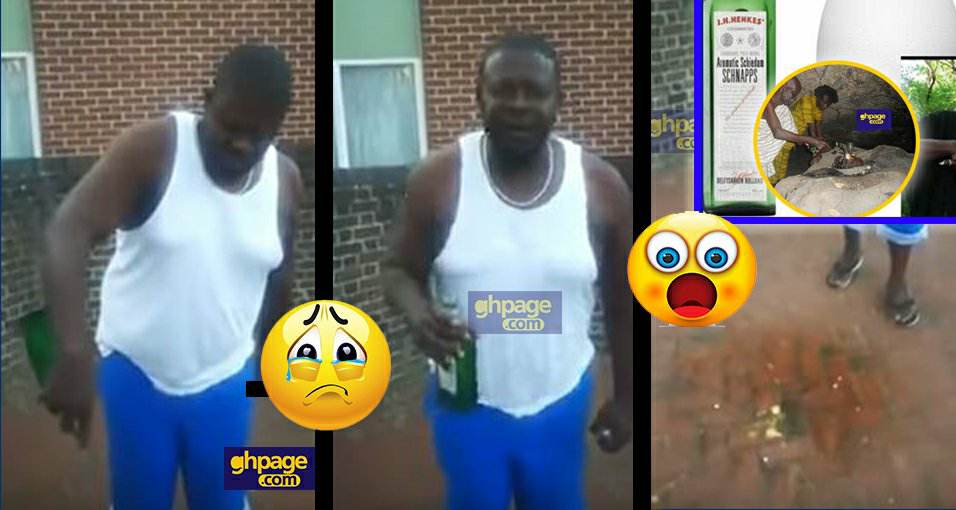 GHPAGE.com has just sighted a video where a man who is believed to be staying outside the country was raining curses on Frank Kwaku Frimpong alias Shark for sleeping with his wife, Constance.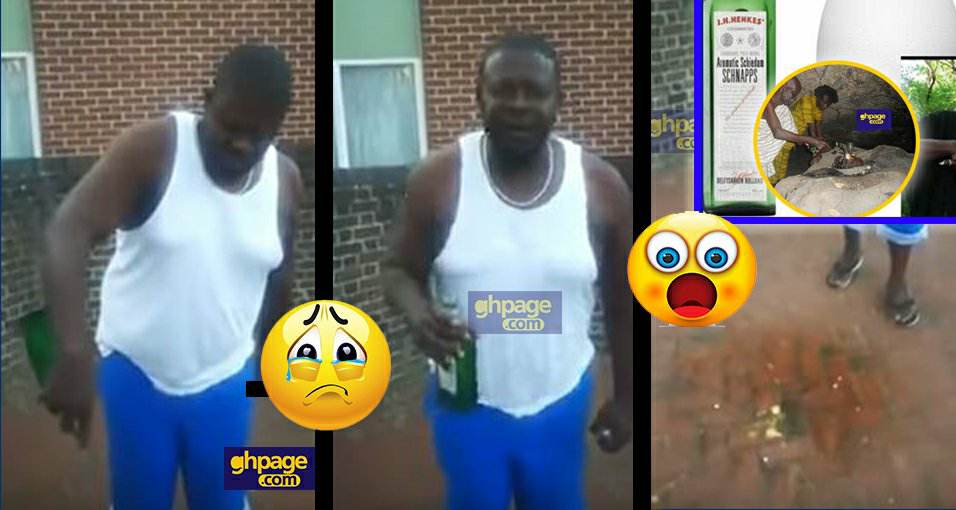 The man in the video stated that even if he[Kwaku Frimpong] has not yet slept with the wife but now intends to do that, the gods should deal with him.
According to him, he has asked Frank about his affairs with his wife but has denied and it seems his only way to find out the truth is to summon him to all the gods in Ghana.
Whiles pouring libation with a Schnapp, he called on some of the gods in Ghana namely antoa nyamaa,Kwaku Bri,Kwaku Firi,Bonfa and every god in Ghana to strike down Frank for sleeping with his married wife.
He said, if Frank has slept with his wife before, he should be dealt with and if he is yet to sleep with her too, any time he does it, something should happen to him.
He told the gods to strike within his 6 months ultimatum. He added that Frank shouldn't be able to reverse the curse except him.
He added, Frank's manhood should swell and be strike down with sickness if he continues sleeping with his wife, Constance.
Watch the video below;
Upon all the curses on Frank, what about the wife too? I believe unless Frank rapes her — she would have to allow herself for Frank to sleep with her or?
READ ALSO: How Okomfo Kwadee looks now (Photos+Video)
Well, guys what's your view on this? Share your views in the comment section below.