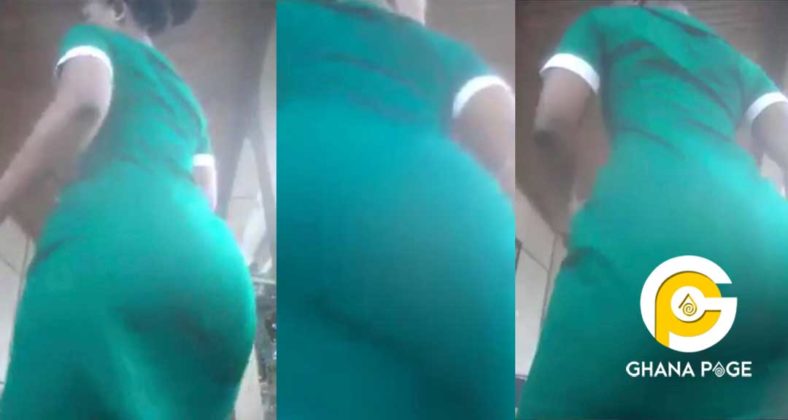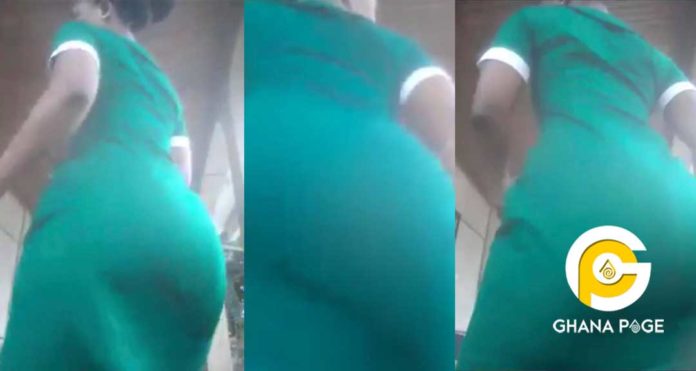 A video of a big booty Ghanaian nurse twerking to "Chocho Mucho" by Bless at a hospital during working hours is fast going viral on social media.
SEE ALSO: I gave Shatta Michy out to other guys to chop in exchange for money – Shatta Wale finally confesses [Screenshot]
In the video obtained by Ghpage.com, the Ghanaian nurse is in her working dress in a place that looks like a working environment. She threw caution to the wind and gave some wild twerks which have got many people talking.
Dancing to Bless' viral song, "Chocho Mucho", this sexy Ghanaian nurse whose identity is unknown decided to give Ghanaians some wild twerk.
SEE ALSO: Shatta Wale turns woman; reveals every filla Pope Skinny has ever shared with him online [SEE]
It is not clear what her motivation for this video is but on behalf of all the boys, we love this video and we want more…wink
WATCH THE VIDEO BELOW
SEE ALSO: Ellen White finally reacts to sleeping with Emelia Brobbey's husband rumors – This is her explanation [Video]
Not long ago, another Ghanaian nurse atopa video leaked online. It appears the nurses in Ghana are gradually losing the high morals we know them for.