Actress Priscilla Opoku Agyemang known in showbiz as Ahoufe Patri is complaining about how some people in society are given more attention in Ghana.
Taking to her Instagram page, the "Boys Kasa" actress noted that she has come to the realization that the more you misbehave in Ghana, the more popular you get.
Also Read: Fans ask Ahoufe Patri to get married since she is not getting any younger
She posted: "Unfortunately we live in a country where the more you misbehave, the more popular you get".
See screenshot below: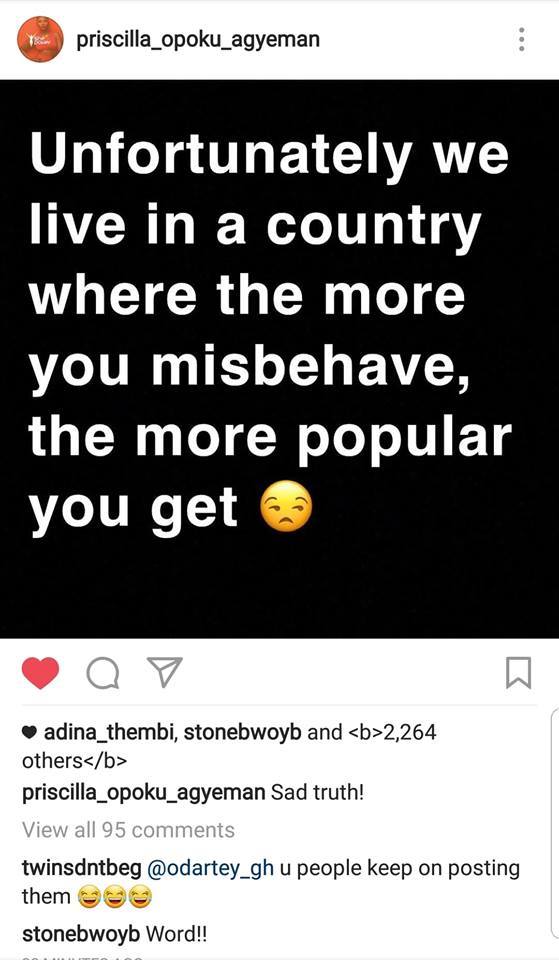 After her post, many Ghanaians jumped onto her comment section where they agreed with her with some even citing Akuapim Poloo and others as an example.
Among one of such people is Bhim Nation President Stonebwoy who agreed with her by commenting "Word" under the post.
Watch the video below…
https://www.youtube.com/watch?v=iHMuewpbH_s&feature=share