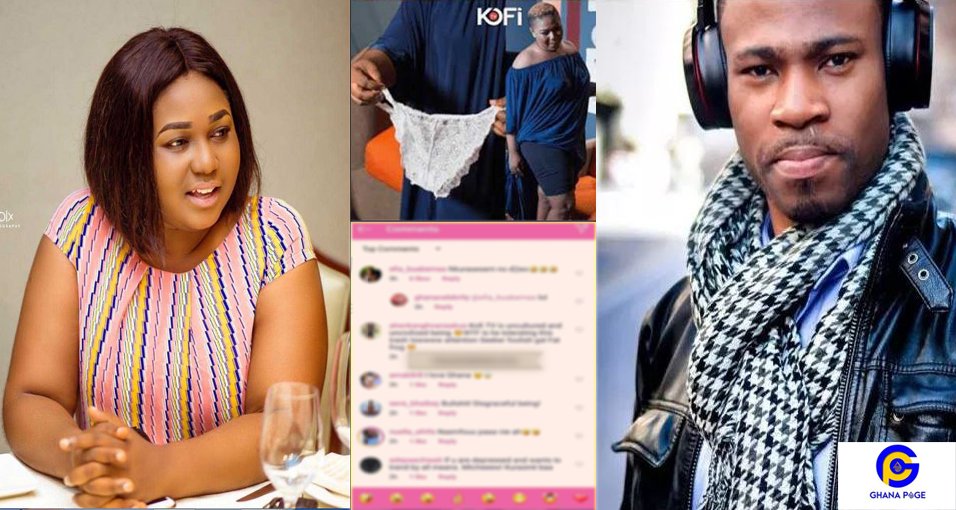 Some angry Ghanaians on social media have descended heavily on Kofi TV CEO, Kofi Adoma Nwanwani and actress Xandy Kamel over an earlier show they aired live on TV.
Ghanapage.com earlier today published a video of Kumawood actress, Xandy Kamel removing her pant live on a Television program on Kofi TV.
In the interview with Kofi TV on how se*x scenes are shot in movies, Xandy Kamel was asked if she can take off her pants right at that moment and demonstrate for viewers to see how it is done.
However, the controversial actress did not waste even a moment and showed her panty to the viewers to examine.
Well, as we deemed, most Ghanaians are not happy about what a well-respected Television personality like Kofi Adoma Nwanwani has been doing of late on his program and have commented bitterly to express their disappointment in him and Xandy Kamel.
According to some of them, Kofi is 'uncultured and uncivilized' to have allowed a woman to remove her pant on a live television program.
Some of them also express that "uncivilized behaviors" have become rampant these days.
Read some of the top comments below…