Actor and NDC sympathizer John Dumelo involvement in the stealing of a V8 car belonging to the government during the NDC term of office is really going against him as some section of Ghanaians in his constituency have vowed not to vote for him to as a Member of parliament.
John Dumelo who last week disclosed that many have called on him to contest the vacant Ayawaso West Wuogon constituency seat after the death of Emmanuel Kyeremanteng Agyarko who was MP on the ticket of the New Patriotic Party (NPP).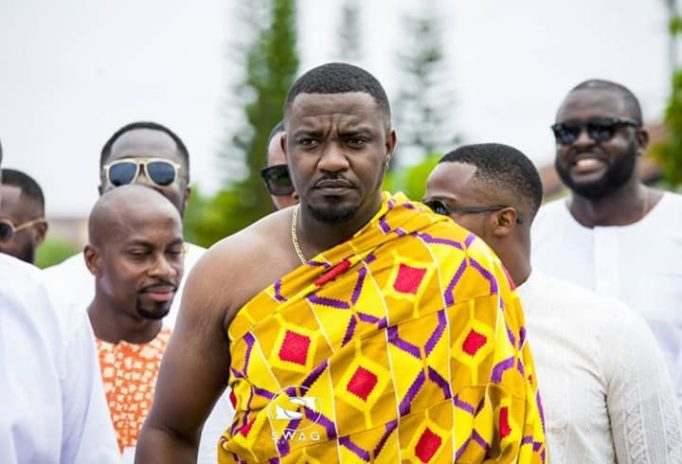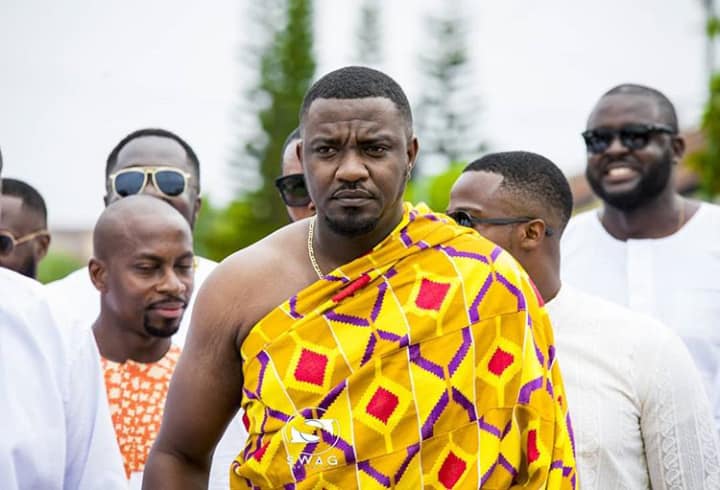 Also Read: John Dumelo is the most unprofessional actor I've ever worked with — Joyce Dzidzor
Dumelo who resides in the constituency and is a bonafide member of the NDC is seen to be a highly popular face who will appeal to the constituency's young voters particularly at the University of Ghana where the young intellectuals have continually rejected the NDC.
The actor who has appeared on several campaign platforms of the NDC in the run-up to the 2016 general elections is rumored to be engaged in consultations with his godfathers.
Read some comments:
"Ayawaso is not for comedians. Even if Mahama self-contest mpo he will be beaten."
"A seat for dignitaries like Mrs Frama Opare . Emmanuel kyeremateg and co not for v8 stealers."
"A party of comedians! You don't give loaded guns to kids to play with; Governance is serious business!"
"Ndc never wins elections in any tertiary institution not even Ho poly 
, how much more University of Ghana Legon in Ayawaso West….. 
".
Also Read: John Dumelo responds to Yvonne Nelson's Ghana is hard tweet
"Dumelo is day dreaming"
"Can we also consider Awuah Darko as well? He really gave NPP hot chase in 2012 election."
"He is not even a voter in the constituency. He doesn't belong to any branch. How is the NDC putting such a candidate forward."
"Go and sit down. What do you know about politics. Only coming to steal money. Pls ask his motive for going into politics. He has lost already."
"My brother go and join kumawood for roles if you are hungry 
"
Also Read: "I prefer giving my tithe to the needy than the church" – John Dumelo
"Already people are not patronising your movies, see the harm u want to do to your career with this uninformed decision."
"Dumelo is a Ghanaian, he has every right to contest any election in this country. Let the patriotic young men and women save this country from this old crooks. They want to chop and die."
"If akufu addo can be president of Ghana then JD you can also be MP just focus"
"Wasteful venture"
Also Read: Shatta Wale mocks Sarkodie for canceling his Chicago show
"Awuah Darko and the later which one is better run-upplace? Even Awuah self fall flat. Papa J must wake up oooooo."
"Today Sammy Gamfi, tomorrow Ablakwa, yesterday fifii kotei and Stan. Soo no lesson learned??? He enjoyed the last V8 that was given to him by Mr. Dead Goat No Abaabas3 and now he wants one by hook or crook."
"Clown Pushing another thief to the Parliament House of Ghana on the ticket of the NDC"
"Haha so his attack on government is to get the ndc nomination for the seat, then he should wait for us"
SEE MORE: Kaywa 'preaches' John Dumelo on the need to pay tithe to the church not the needy