Since the sudden death of Ghanaian dancehall diva Ebony Reigns, anything that has been popping up to the public is either controversial or unusual when measured with nature.
In a viral photo circulating on social media, Facebook to be precise, shows a guys standing beside Ebony Reigns corpse who has posed for a selfie.
The photo appears like it was taken yesterday during preparation for Ebony to be laid in state when it arrived from the mortuary.
Taking a closer and well look at the photo, you can clearly notice that the guy intentionally posed and asked a friend of his to take a photo of him with Ebony's corpse.
Check the photo of a guy in a selfie with Ebony's corpse below….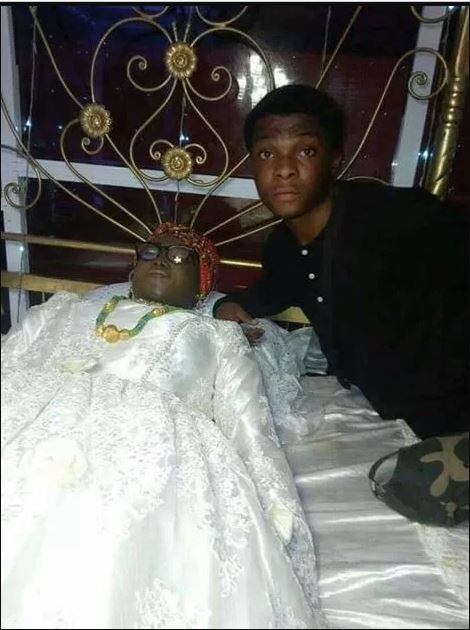 WATCH

– Samini's Spectacular Performance at VGMA Nominees Jam 2018
https://youtu.be/YMor60BJxs8