Mona Faiz Montrage aka Hajia4Real who is reportedly pending a 10-year jail sentence in the US has fired back at her critics who broke the news on social media.
According to Hajia4Real, her enemies can write bitter lies about her but she cares less about all of them since she knows there's no truth in the trending reports about her extradition.
As claimed by Hajia4Real, she strongly believes her sassiness and success upset her haters' reasons they are always throwing false stories about her on the internet.
She adopted Maya Angelou's "Still I Rise" poem as a reply to all her enemies both on social media and in real life.
READ ALSO: Hajia4Real finally breaks silence on reports of going to jail in the US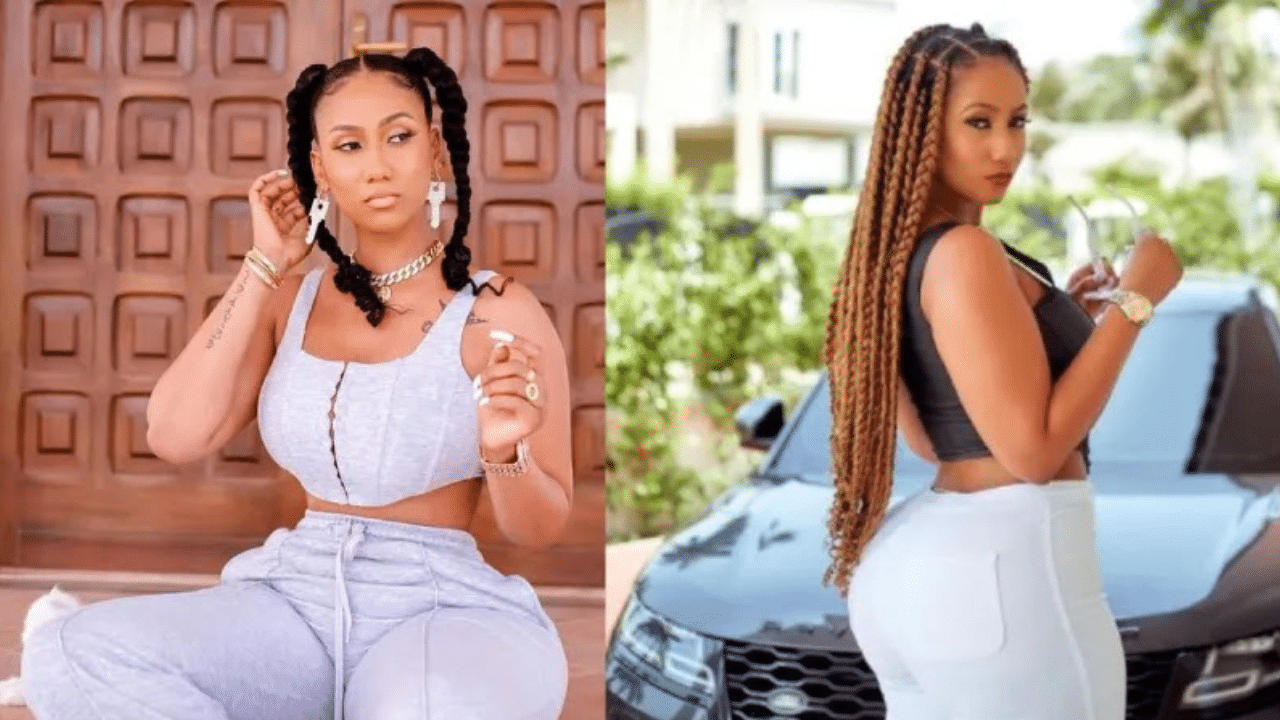 "Still I Rise" is primarily about self-respect and confidence. In the poem, Angelou reveals how she will overcome anything through her self-esteem.

She shows how nothing can get her down. She will rise to any occasion and nothing, not even her skin colour, will hold her back.
Read the full poem below to know more…
You may write me down in history
With your bitter, twisted lies,
You may trod me in the very dirt
But still, like dust, I'll rise.
Does my sassiness upset you?
Why are you beset with gloom?
'Cause I walk like I've got oil wells
Pumping in my living room.
Just like moons and like suns,
With the certainty of tides,
Just like hopes springing high,
Still I'll rise.
READ ALSO: Hajia4Real's daughter reportedly taken from her by US authorities
Did you want to see me broken?
Bowed head and lowered eyes?
Shoulders falling down like teardrops,
Weakened by my soulful cries?
Does my haughtiness offend you?
Don't you take it awful hard
'Cause I laugh like I've got gold mines
Diggin' in my own backyard.
You may shoot me with your words,
You may cut me with your eyes,
You may kill me with your hatefulness,
But still, like air, I'll rise.
Subscribe to watch new videos
Does my sexiness upset you?
Does it come as a surprise
That I dance like I've got diamonds
At the meeting of my thighs?
Out of the huts of history's shame
I rise
Up from a past that's rooted in pain
I rise
I'm a black ocean, leaping and wide,
Welling and swelling I bear in the tide.
READ ALSO: Hajia4Real allegedly set to face trial and jail term for fraud
Leaving behind nights of terror and fear
I rise
Into a daybreak that's wondrously clear
I rise
Bringing the gifts that my ancestors gave,
I am the dream and the hope of the slave.
I rise
I rise
I rise.
READ ALSO: Hajia4Real reportedly set to be extradited from the UK to the US