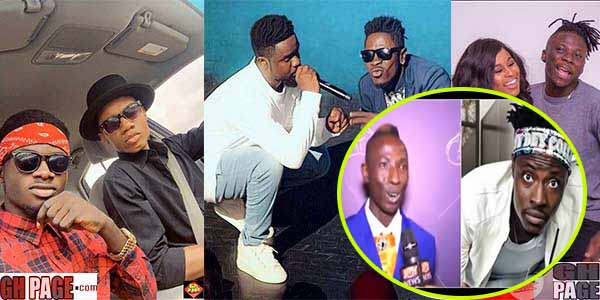 Ghpage.com can attest that 2017 was a phenomenal year for Ghanaian entertainment and the musicians in particular.
From one sold-out event to another.Considering the state of the economy, one would think that our musicians will clamp down on their charges, but no! Not at all.
In fact, there has been an increase in most of our Ghanaian musician's performance fees compared to 2016/2017.
Ghpage.com exclusively takes you through on the budget you'd be looking at to get any of the top musicians to perform in an event you want them featured in.
We must, however, add that, several factors come into play when a musician is quoting a charge for a performance.
Some are the location (Whether Local, in Ghana or a foreign country).Also, the relationship between the artiste and the one or the event organizer he/she will be performing for comes into play.
How did we come by these figures?
Ghpage.com researched, spoke to some of the event organizers, artistes managers and thus concluded on these figures.
some of the artists may charge less or even more than the figures quoted depending on some of the factors we've stated already.
Nonetheless, and putting all the business acumen together, expect to negotiate with the musicians/managers from these 'starting' figures.
10. Joyce Blessing — ¢20,000
Joyce Blessing is the only gospel musician to make it into the top 10 highest paid Ghanaian musicians and their earnings per show.
READ ALSO:Radio Presenter Afya Boadiwaa Fabregaz Breaks Down The Real Truth Behind Joyce Blessing's Accident (Video)
The zylofon media artiste worked her a*s off last year and played a lot of shows.From the S concert to Adom praiz just to mention a few.
READ ALSO: Joyce Blessing, Gifty Osei, Bro Sammy Are Leading Their Followers Astray – Gospel Musician Exposes Fake Artists
Don't be surprised if she makes the list to the VGMA Artiste of the year category.A lso, she is one gospel artist who has been full of one controversy to another scandal.She charges 20,000 cedis for a show we gathered.
Scroll down and continue with more on the list of pages