Nigerian Investigative Journalist, Kemi Olunloyo in a tweet has cautioned Davido concerning his alleged affair with Ghanaian news anchor, Serwaa Amihere.
According to Kemi, Davido has abandoned his children and taking care of Serwaa who she claims is a prostitute and that he could contract HIV.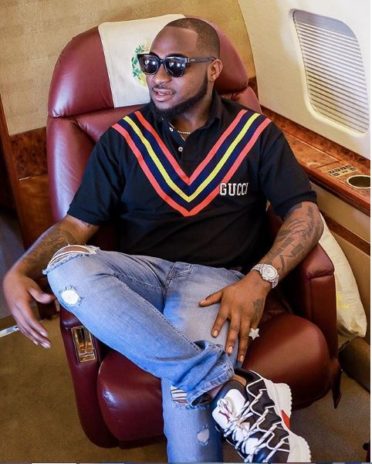 ALSO READ: Journalist dares Davido to deny or confirm his secret affair with GhOne's Serwaa Amihere
 "Davido visits her [Serwaa] and a kid in Accra and London, takes care of them while abandoning his oldest child and daughter @MitchellAnuAdeleke Pele Chioma my lover MUMU! Serwaa my other lover. #AshewoOkunrin and his pussy insulting male fans. HIV AWAITS YOU DAVIDO. 11 DAYS LEFT!!"
Recently, Kemi broke the news of the alleged amorous relationship between Davido and Serwaa Amihere.
He also stated that Davido seems to be a person who finds it difficult to stay with one woman and that he has refused to cater for his first alleged daughter, Mitchell.
Davido reacted to these allegations by describing Kemi as an old woman who needs a man by her side.
"Old ass Woman needs some… I can tell it's been a while ... your quite rusty down there! Needs oiling," he said.
ALSO READ: Sarkodie is wack when he raps in English -Chymny Crane