Ghanaian seasoned actor, George Appiah Kubi well-known as Paa George is throwing an advice to young Ghanaian actors and stars to refrain from immoral acts and all insalubrious lifestyle.
Speaking in a live interview on the Delay Show, the Kumawood warhorse disclosed that his unscrupulous romantic relationship with many women ended him having children with eight of them.
Paa George revealed that he sometimes lose counts and forget the names of some of his own children.
Throwing more light on him being a philanderer, the old-timer accepted that he made bad choices due to his popularity and settled with eight different women which makes him show remorse towards his entire career.
Also, in his conversation, the actor admitted that he once lived a foolhardy and unhealthy lifestyle that cause him nothing good and therefore advising young actors to learn from his mistakes.
The Kumawood veteran actor who is 78-year-old now advised young people and upcoming celebrities to be more responsible with their own lives and shun insalubrious lifestyle so they can stay healthy even at their old age.
However, on his acting career, Mr. George confesses that his acting career suffered a serious setback and difficulties since he was not earning much even though he was popular on movie screens.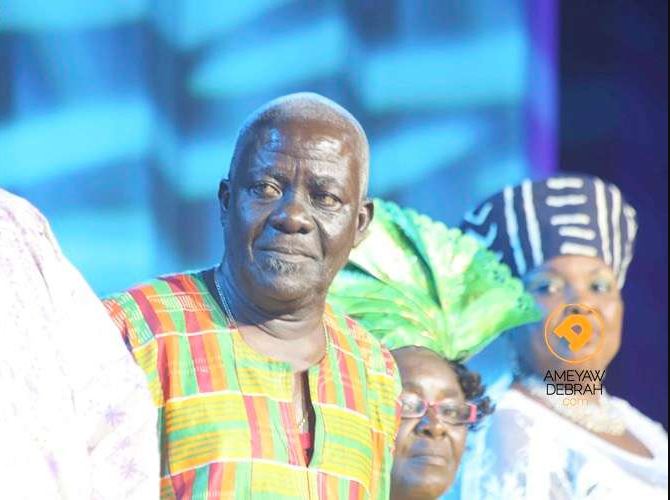 Paa George who rose to fame through a popular television show, 'Concert Party' was with the Abibiman Drama Group in the 90s and has exhibited a marvelous performance towards the development of the movie industry.