Veteran Ghanaian actress who has spent close to 2 decades in the movie industry well known in the media space as Auntie Bee has publicly revealed that Asamoah Gyan is his celebrity man crush.
As confessed by Aunti Bee, she's madly in love with the former Blackstars captain and wouldn't mind marrying him if he agrees to her marriage proposal.
Although she's much older than Baby Jet but she emphasized during an interview on "The Visdel Show" that she'll be the happiest woman in the world if Asamoah Gyan concurs to share a bed with her.
READ ALSO: Nana Agradaa's newborn child has 2 fathers-Auntie Bee exposes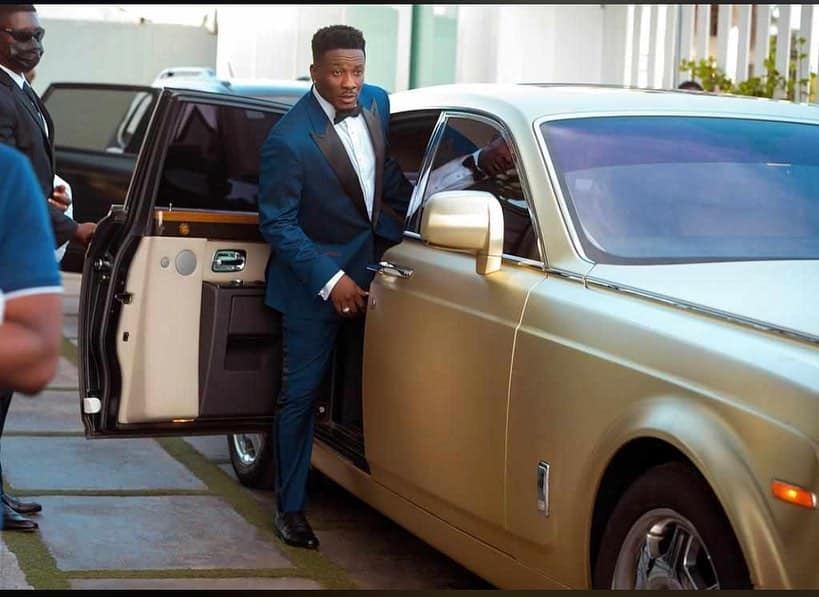 She continued by disclosing that Gyan can fill the emptiness left by her late her boyfriend Bob Santo who passed away 21 years ago.
She said;
I can replace him with Santo as the man of my dreams… when he dances on the pitch, things will be knocking things. He is highly endowed, and it brings me joy anytime he scores a goal. He is a good player, and I love him,"
She added: "I love our Black Stars footballers. I always pray for them, but I have a special love for Asamoah Gyan. The love is from my heart. My heart misses a beat anytime his name pops up."
Watch the video below to know more…
Below are some of the reactions from Ghanaians concerning Auntie Bee's open love letter to Baby Jet;
Boakye Hygienic – Abr3wa Dadaa With Expensive Taste..Don't Find Somewhere To Sit & Rest Ur Bones To Do Chop Chop Till U Rest In Peace Na Small Boy Bi 3ntiti Wo Fan Belt Ne Wo Gasket 
El-Sheikh Humble Adams – Hmm I just pray when I grow old my menopause will not be adwaman…
Agnes Mensah – Oleetey ok33 m3ni y3j3m3
vickypartey2 – But which lady in Ghana doesn't crush? on baby jet 

obaa_ama_beautiful – I will start watching ur front and see that nno)ma she is talking about, if is true, we all go love u some ????
READ ALSO: Asamoah Gyan warns Bongo Ideas not to attend Christian Atsu's one-week observation