One of Ghana's youngest millionaires Ibrah One has threatened to end his life should Nana Appiah Mensah's Menzgold starts working from Friday 28th September 2018.
Menzgold Ghana Limited has for some time now been in the news after the Securities and Exchange Commission asked it to close down after it was found guilty of operating without a valid license.
Also Read: NAM1 spent your money on "Useless' musicians and actors – Ibrah One
Ibrah One who has been on the neck of NAM 1 ever since the brouhaha between Menzgold and the Central bank started, posted on his Instagram stories that he would end his life if they are able to bounce back to doing business by the 28th September as their official release stated.
He posted: "Should Menzgold resume work on the 28th as promised, I'll kill myself".
Also Read: Check out 6 unseen beautiful photos of Ibrah Ones' wife
See screenshot below: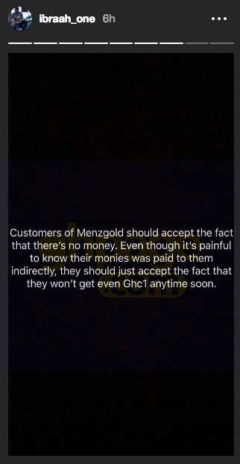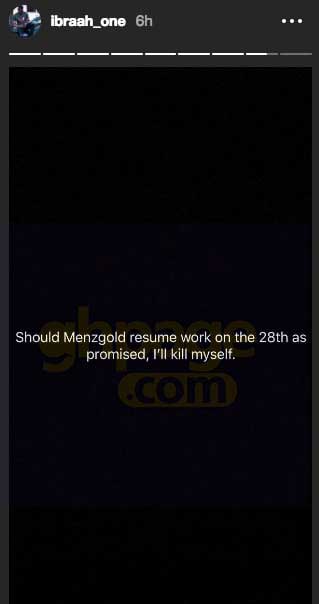 SEE MORE: Afia Schwar to storm Menzgold office with Weed smokers to retrieve ¢4.3M