Before 2017 ended, Ghanaian actress Juliet Ibrahim and her Nigerian boyfriend Iceberg Slim were on Accra based Joy FM and Juliet Ibrahim made some ridiculous statement that still rings in the ears of most Ghanaians.
According to Juliet Ibrahim, Ghanaians will never forgive Iceberg Slim if he breaks her heart because every Ghanaian wants to see their relationship succeed.
SEE ALSO:PHOTOS:Meet The Woman Kwadwo Safo Jnr Left Juliet Ibrahim For —Well, No Wonder
Well, it appears Juliet Ibrahim has rather pull the plug on the Nigerian rapper. Rumor has it that they have gone their separate ways.
SEE ALSO: The Real Motive Behind Juliet Ibrahim's Relationship With The Nigerian Boyfriend Rapper Iceberg Slim Exposed
Ghpage.com, your most trusted entertainment and lifestyle news website has been monitoring the activities of both Iceberg Slim and Juliet Ibrahim on social media and it leaves little to be impressed about the supercharged affair that used to exist between the two celebrities.
Unlike Juliet Ibrahim who was always flaunting her boyfriend on social media, she has never put up a single photo of herself and her boyfriend ever since we entered 2018. Not even one except pictures for promotional campaigns (I mean, endorsement posts for Oros fragrance; 6 days ago).
SEE ALSO: Juliet Ibrahim dressed as a s*xy catholic nun for a party sparks uproar on social media [Photos]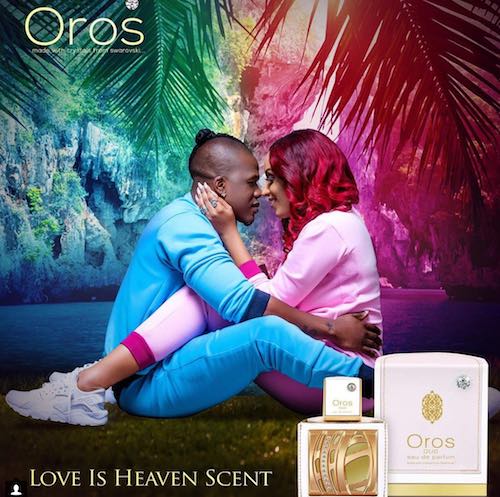 Wednesday being a Valentine's Day, one would have thought Juliet Ibrahim who is so romantic when it comes to showing affection would have shut the rumors by putting up some sort of romantic post for her Iceberg Slim, but Zero romantic words were heard from her.
Even though Iceberg Slim uploaded a photo of Juliet Ibrahim and showered his lover on her, Juliet Ibrahim ignored him and acted like he doesn't exist.
SEE ALSO: Juliet Ibrahim's response to what she will do if her Nigerian boyfriend dumps her is so funny
Hell, she even uploaded a promotional photo on her Instagram page without bothering to check Iceberg Slim out.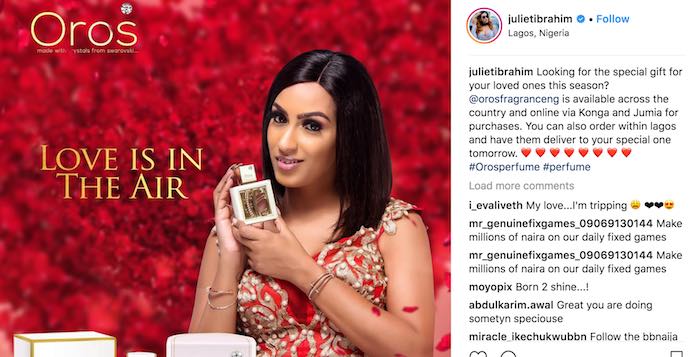 These and other information Ghpage.com have gathered goes to confirm the rumors that all is not well between the two lovebirds.
Others, especially our Nigerian brothers and sisters are alleging probably Iceberg Slim paid for publicity from Juliet Ibrahim and the service has ended.
SEE ALSO: See how Juliet Ibrahim's boyfriend Iceberg Slim is sm00ching her big a$$ in these photos
Ghpage.com can't authoritatively confirm that indeed there is trouble in Juliet Ibrahim and her Nigerian boyfriend, Iceberg Slim's paradise but we admit there are grounds for suspicion, made worse by her Val's day inaction.
We are digging and will update you on any new development. Stay With Us
SEE ALSO: Ebony Reigns turns 21 today; This is what we know So far [See Photos]