A bedroom video of D-Black went viral yesterday and it got social media buzzing with so many reactions and comments from netizens.
Scores of social media users mocked the award-winning rapper following his tape with some calling on Dr. UN to award D-Black again because he deserves the man of the year award considering how he was ridden like a horse in the video.
READ ALSO: Social Media users react to D Black's leak sex tape
The full-length viral video captured D-Black and a white lady bonking each other to their maximum satisfaction where he(D-Black) skillfully 'ate' the lady's 'vajayjay' like cerelac.
D-Black's video comes days after Akuapem Poloo's in the same week. This week can be described as a 'leak week'.
The leaked video goes a long way to confirm rumours that D-Black is a chronic womanizer who at the least opportunity will go pants down with any girl he finds and bang them till they ask for more.
After the leaked footage surfaced, concerned and curious persons on the internet started to dig deep to uncover the real identity of the lady in the video.
There is this saying that goes like "If Mohammed doesn't go to the mountain, the mountain will move to Mohammed" In this context, there is a movement of something.
Applying this idea, the lady captured together with D-Black has owned up narrating how the video came out through a press release. To the best of my knowledge, this is the first time I've seen a leak video press release.
The beautiful lady in the video is identified as Adrienne Nicole. She is based in the US and happens to be the former girlfriend of D-Black.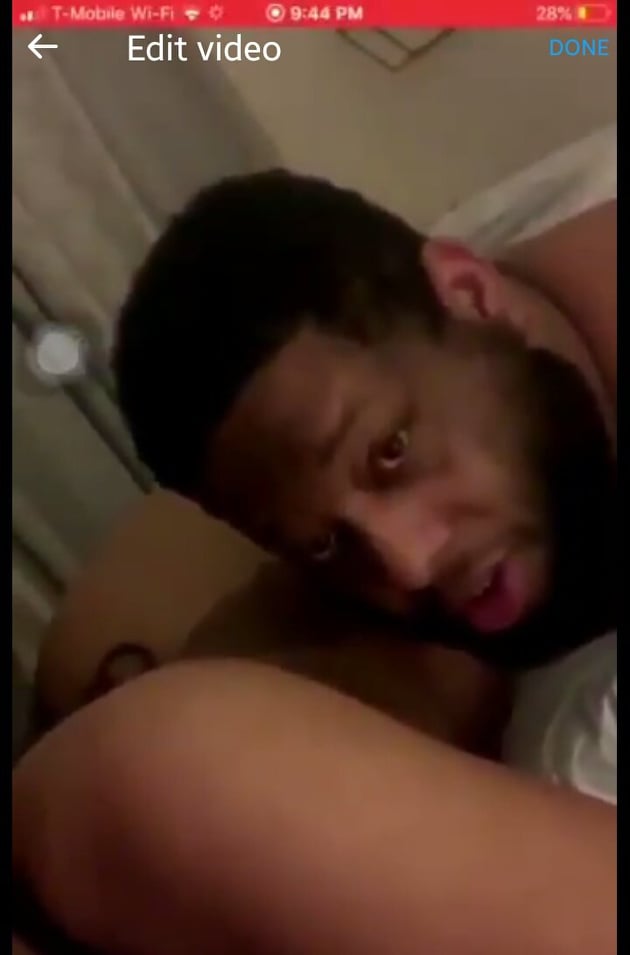 Addressing the trending issue on social media and revealing how the video got leaked, Adrienne Nicole in a press statement disclosed she lost her phone and the one who had access perhaps brought it out.
According to her, she had nude photos and videos on her lost phone of which the trending video with the 'Vera' hitmaker at issue was also inclusive.
In her submissions in the press release, Adrienne said the one who had access issued series of threats and blackmailing techniques to lure her to pay huge sums of money.
She reported the case to the police but the threats kept coming. Nicole added she broke up with D-Black long before the sex tape got leaked.
Stating her reasons for issuing a quick communique in an address to the video, Adrienne mentioned she's "issuing this statement because she doesn't want her private issues circulated out there, neither does she want same for her ex D-Black. It's not intentional for it to happen".
READ ADRIENNE NICOLE'S FULL PRESS RELEASE BELOW;
About a week ago I lost my phone. And I posted on online that I lost my phone. I didn't think about anything negative about it then the next minute I started getting threats and somebody asking me for money else they're gonna post my personal photos and videos on social media."
"I had to report to the police here to take care of it. But I keep getting threats and requests from different social media pages. And when I click to check those pages, they had started posting personal photos and videos of me and my Ghanaian partner (with whom I've even broke up with). Apart from reporting to the cyber crimes unit of the police here, I've directly contacted the social media platform owners and they have taken down 2 of those parody accounts. But they keep using other pages and channels as well."
"I'm issuing this statement because I don't want my private issues circulated out there, neither do I want same for my ex. It's not intentional for it to happen so I need to publicly issue this statement to let the world know while I engage the right channels to do the needful."