You would definitely love this hilarious Whatsapp Conversation between a guy and a lady who stole his number from her friend's phone.
According to the chats, the lady identified as Blessing is supposedly a "professional sex worker" – Prostitute, and needs a new client.
READ ALSO: 17-Year-Old Boy Kills His Mother Over Missing Memory Card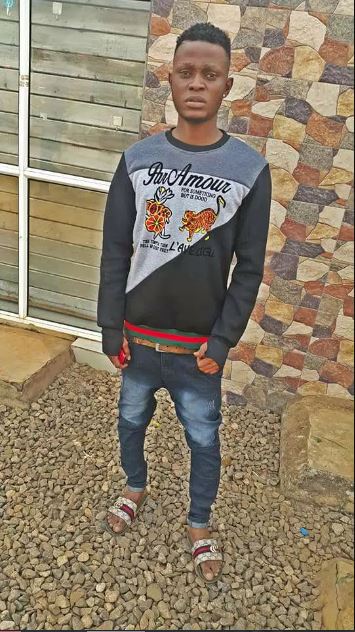 With that, she stole the young generator repairer's mobile number from her friend who was apparently introduced in the chat as her work mate's phone to persuade him into becoming her customer.
However, the guy in the chat appeared to be somehow difficult and wasn't buying the idea of the 'sex worker' who at a point was trying to persuade him into 'Yahoo yahoo'.(Sakawa in Ghana)
READ ALSO:  The Sleep Habits of Highly Successful People
The Conversation is very interesting……. Read It Below…….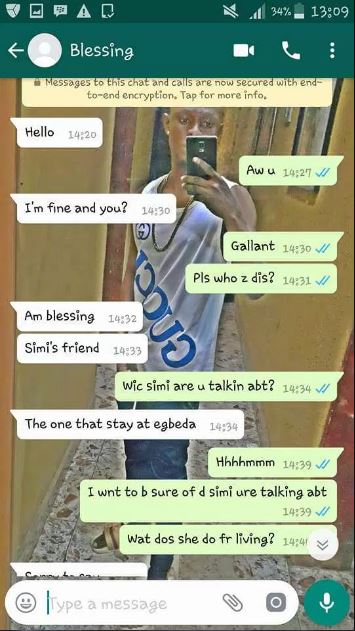 READ ALSO: 26-year-old Sakawa boy given 14 days to die for failing to kill sister

READ ALSO: Watch Sarkodie and Tracy displaying their dancing skills at their wedding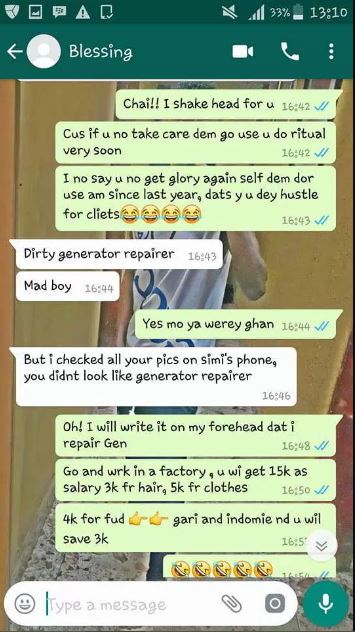 READ ALSO: Here are the official photos from Sarkodie's white wedding