Ghpage.com has sighted a report on www.graphic.com.gh stating that Menzgold has failed to pay dividends to their investors today as promised by management during the press conference yesterday, 27th September 2018.
SEE ALSO: What you need to know before you can withdraw your money from Menzgold
According to the report, hundreds of investors trooped into the East Legon Menzgold office in anticipation of their dividends but after waiting for hours, management came to announce to them they can't be paid today.
According to the payment rationing schedule, investors whose investments matured between August 5-9th will receive their dividends today (Friday, September 28).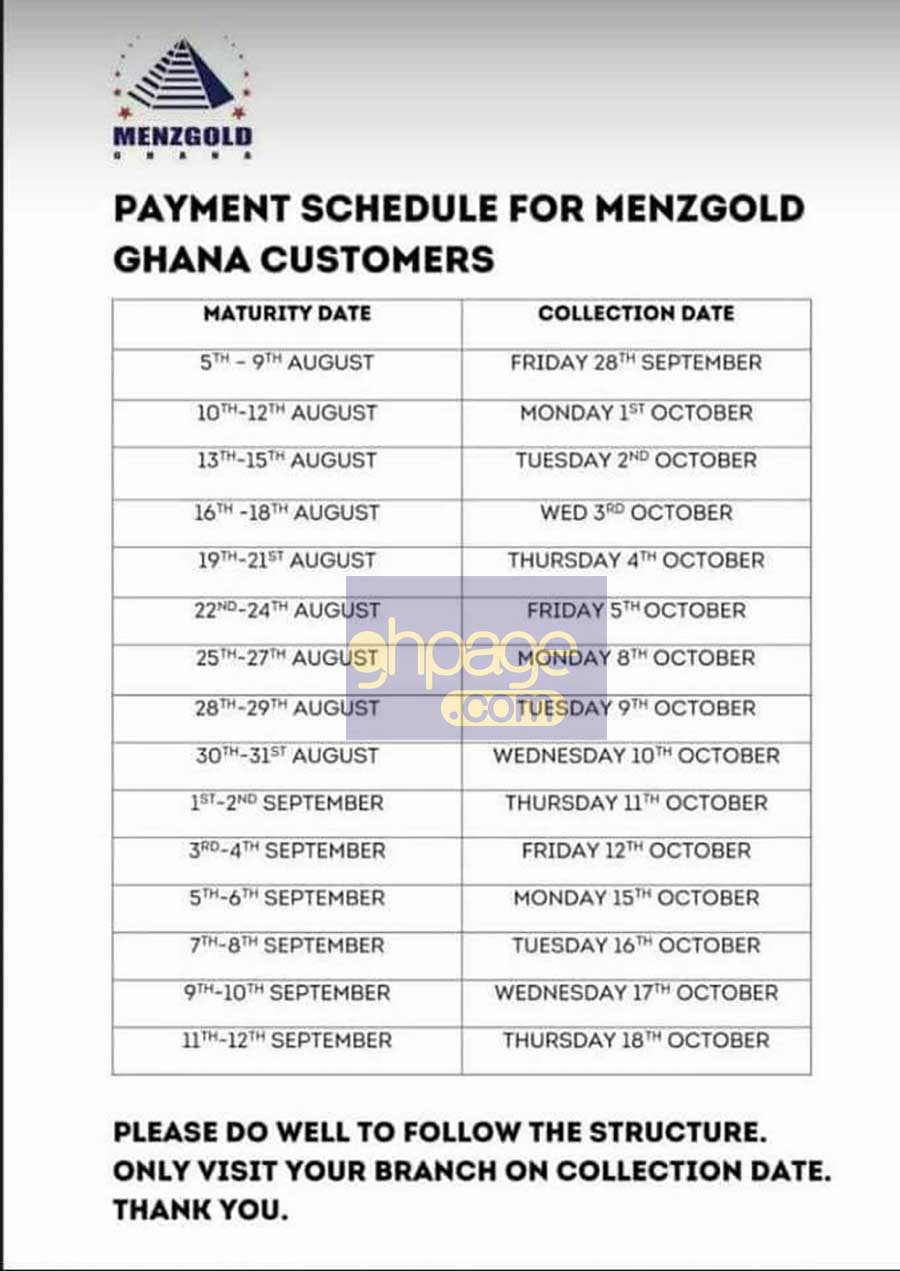 SEE ALSO: This is the SMS (Text Message) sent to Menzgold investors to go for their dividends [READ]
Some people arrived at the office as early as 5: AM for their money but they were later informed something has come up and they can't be paid today according to the graphic report.
The Graphic report further revealed that some customers who spoke to their outfit expressed their disappointment with the unfortunate turn of events and they grumbled when the announcement was made by the officials at the East Legon branch of Menzgold.
SEE ALSO: Throwback photo alleging to be NAM1 & William Atsu in handcuff pops up