Ghanaian popular female comedienne and Radio presenter, Jacinta Ocansey has added her voice to the ongoing beef between female entertainers Efia Odo, Fella Makafui and Sister Afia.
Jacinta after watching the outrageous videos from both camps seems to be mocking them over their accents.
Jacinta in a short hilarious video spotted by Ghpage.com is wondering why actress Fella Makafui has not reacted to Efia Odo's comment which she accused her of sleeping with politicians.
According to the comedienne, the YOLO fame actress knows very well that her unique way of uttering in the Queen's language cannot equal that of Efia Odo so that is why she has been mute over the allegations set against her.
The Starr FM presenter further advised the three ladies to rekindle their beef with well-established words because Ghanaians are not enjoying their fight which started on Tuesday, February 20 this year.
However, what Ghpage.com has gathered so far is that the ongoing beef between the three entertainers started when Efia Odo, fell out on Fella because she thinks she is gossiping about her to others.
Efia claims Fella said something nasty about her to others and she heard about it and that ended their friendship.
Although she was angry about what she claims Fella Makafui has done, she kept quiet. But two things Fella Makafui has done recently pushed her to come out and expose the young lady for who she is.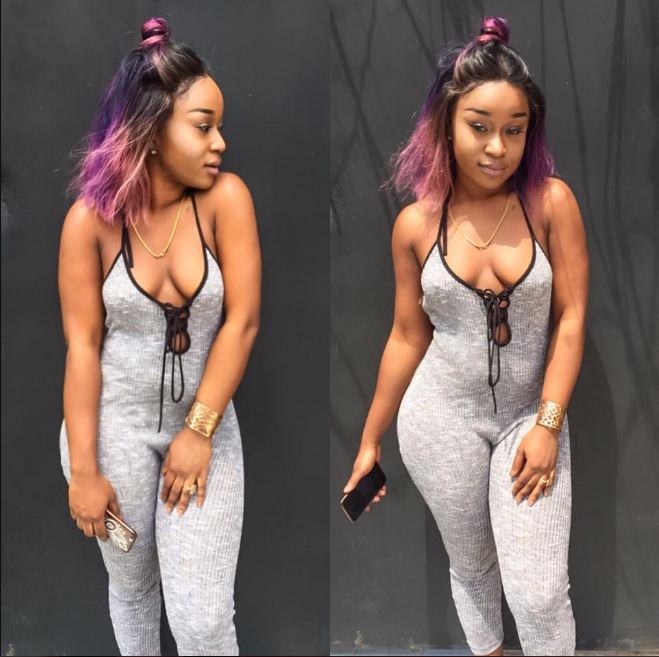 First, Efia claims that Fella's post about her wine shop which advises ladies to work hard and stop begging men for Mobile Money appeared as an insult to her fans and other women because she is not working hard but fvcking her way to the top.
Again, according to Efia Odo, Fella is just being a hypocrite towards the late Ebony by using her picture as a profile picture on her social media handles and making statements that imply they were best friends, meanwhile she hated Ebony when she was alive, and she (Efia Odo) has to let everyone know who Fella Makafui really is.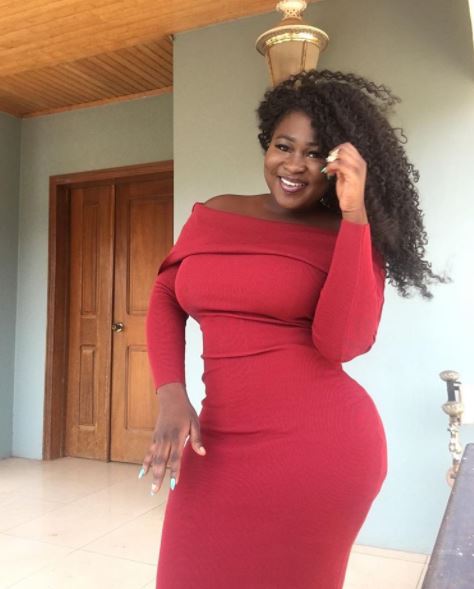 These accusations made against Fella angered highlife singer Sista Afia who also took snapchat to call Efia Odo names for disgracing her colleague in public.
The 'Jeje' hitmaker revealed that the actress has been sleeping with many guys in and outside the country but has still not had enough money to paint her house.
Watch Jacinta making fun of the three entertainers……..
Also Watch: EFIA ODO JABBING FELLA MAKAFUI
https://youtu.be/MmQfYQE4D5Y