The former president of Ghana under the erstwhile NDC administration, John Draman Mahama has finally announced his intentions to contest for the NDC flagbearer position to lead the party into the General Election in 2020.
He made his declaration today, Thursday 23rd August 2018 at his office in Accra. On why he wants to be president again after serving one term between 2012 and 2016, the former president said:
SEE ALSO: Akufo-Addo 'disgraces' Bawumia at Jubilee House public event
"As a servant leader, I have listened with deep respect for the elders of our party, to members of our party and Ghanaians from all walks of life, and I am honoured to avail myself for truthful, transparent, selfless, unifying and dedicated service to the National Democratic Congress and above all to the good people of Ghana".
President of Ghana, Akufo Addo (L) and Former President John Mahama (R)
John Mahama lost to the current president of Ghana, Nana Addo Dankwah Akufo in the 2016 presidential election when he managed to pull only 44.4% of the election results.
SEE ALSO: NDC Flagbearership race: Afia Schwarzenegger insults Stephen Atubiga
Nana Addo who was contesting for the third time manage to win at a landslide which surprised the then ruling party NDC, whose mantra was "Nana Addo can never be president".
Over the past month, there have been several publications claiming John Mahama has declared his intentions but he came out to deny being responsible for the publications but he has finally made up his decision; hence today's declaration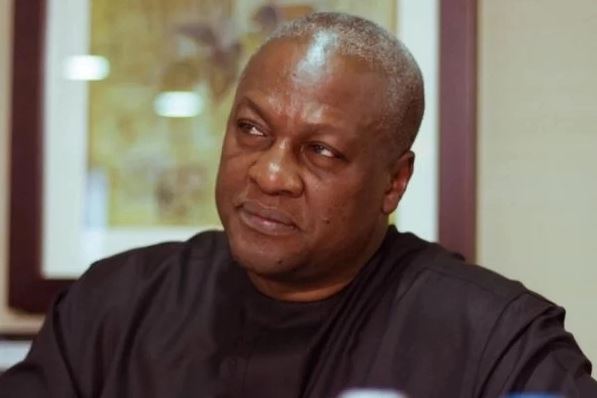 SEE ALSO: Mahama Ayariga reported to EOCO by the special prosecutor
In a video of which Ghpage.com has obtained a copy, John Dramana Mahama has listed the major reasons why he wants a comeback and mainly, he claims he wants to come back and save Ghanaians from the hardship the NPP Government has brought unto the ordinary citizens.
WATCH THE VIDEO OF JOHN MAHAMA ADDRESSING NDC MEMBERS AND GHANAIANS BELOW
https://www.youtube.com/watch?v=0PSTBs71FgU&feature=youtu.be
SEE ALSO: Photo of Samira Bawumia without makeup pops up on social media