–Jose Mourinho is known and noted  for his  on and off pitch drama  and that that even makes football interesting
–The newly appointed Man United coach Jose Mourinho is loved and hated in equal measure many 
– It is interesting to see him play against Arsene Wenge team as he always provokes Wenger
– He is a specialized at making opponents players  and their coaches go mad 
Now the reasons :
1. He's a  master  and he always seems to know how to win
At times and even  when his troops are expected to lose, the tactical specialised finds a way to win . In 2004, he did it with Porto against Man United  and with Internazionale against Barca in 2010 in Camp Nou. Even if many accuse Mourinho of playing uninteresting  football, the man is still wins when you least expect him to.
2. He understands and know how to keep pressure off his players
The Special One is the best in directing all pressure away of his players before tackling big boys. He talks high, trash or silly  talks,–you might call it,– messes with the journalists and makes himself look foolish sometimes just to ensure that his players are in complete concentration with no distractions caused by the media.This is always not palatable for the opponent but it works out well for him and his teams.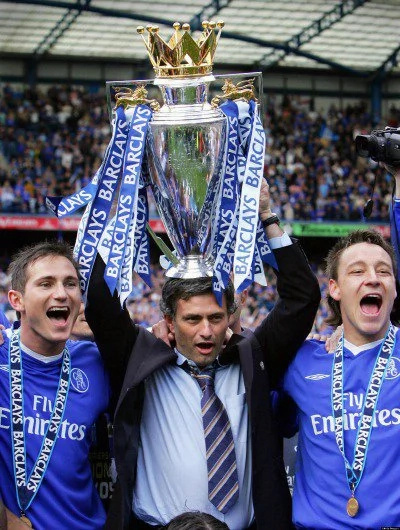 3. Mourinho is  untouchable
When Sky Sports asked about Chelsea losing 3-0 to West Bromwich one week after winning the fifth league trophy, he replied:If you blame somebody, you have to blame the four clubs- Man City, Man Utd, Arsenal and Liverpool because they let us win the title so early. When he loses, he knows how to drive his rivals crazy.An interesting character he is.
READ ALSO: Chelsea FC Mourns Stephen Keshi's Death
4. Getting the best out of his players is his hallmark
Marco Materazzi cried when he found out that Mourinho will part ways with Real Madrid. Man U target Zlatan Ibrahimovic once said: 'I'd die for Jose'. There must be a special reason why his players love him.He treats them like his sons and scorns them where necessary.
5. He's charismatic
From the way he celebrates goals on the field to calling himself 'The Special One', it seems like he acts more than he coaches. This charismatic personality makes many to love him.
6. He knows how to make rivals go mad
He likes to drive Arsenal's fans crazy. Winning 6-0 at Stamford Bridge, and not giving Arsene Wenger a chance to win even a single game against him, he knows how to make all Arsenal go nut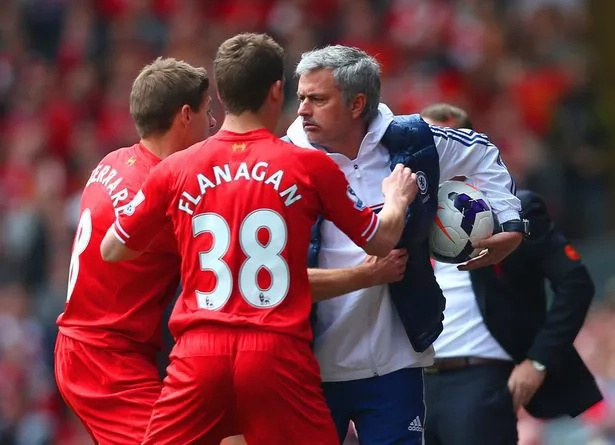 7. And he knows how to win hearts too
No manager would care to welcome a member of press to ask about his condition before a big match. Only Mourinho did this in a press briefing prior the game against Man Utd. The journalist 'Rags Martel' had recently recovered from cancer before Mourinho walked out of his chair and greeted him…That's a good gesture and a great sportsmanship .
8. You can argue , but he gave life to Chelsea and made it what it is today
Mourinho is the main reason for Chelsea's outstanding performance in the last 11 seasons. He carved a blueprint of success in their DNA since the day he arrived there.From an above average English team with one single league trophy in hands, Mourinho turned Chelsea into a winning machine and major contender in all of Europe.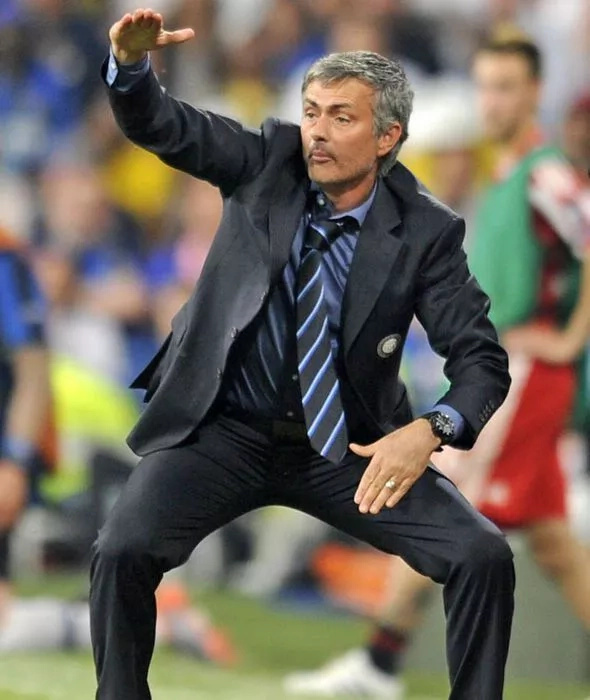 9. He's a role model for high achievers
He wins always, he works hard and favors nobody and with his great leadership skills he motivates his team to achieve great things . Like him or hate him, the man is a real winner.
Let's see how he fares at Man u
Photo Credit : mirror.co.uk