The former HIV/AIDS Ambassador, Joyce Dzidor Mensah has unleashed his anger on the HIV/AIDS Commission for stating recently that Ghanaians should remember her in their prayers because she needs psychological help.
Reacting to the statement on her Facebook timeline, Dzidzor Mensah stated that it's stupid for the Commision to say Ghanaians should pray for her.
SEE ALSO: Dzidzor Mensah Explains What Killed His 21-year-Old Nigerian Husband And It Isn't HIV AIDS | You Will Be Shocked By The Details
She further stated the commission is now labeling her mad after exploiting her kind gesture of spreading awareness against the HIV/AIDS disease.
Dzidzor Mensah sarcastically stated that it's only a mad person like her who is not infected with the disease but will devote herself to the fight against HIV/AIDS like she wholeheartedly did.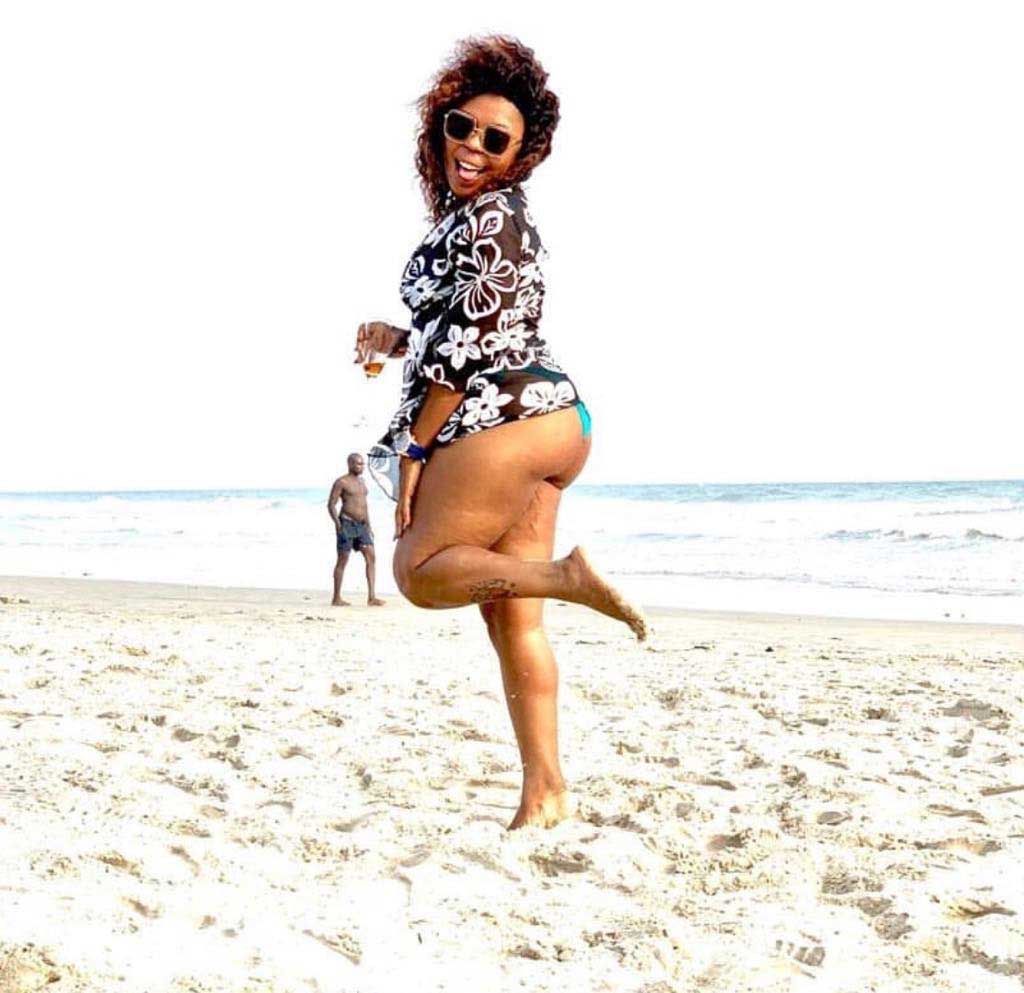 SEE ALSO: Afia Schwarzenegger made me suicidal – Joyce Dzidzor Mensah
Joyce Dzidzor Mensah did not end there, she went on to attack Afia Schwarzenegger whom she has been feuding with for months now in her post reacting to the Commission's comment on her psychological state.
According to Joyce, the Commission has employed another mad woman, Afia Schwarzenegger after she left to clean up after her.
SEE ALSO: Afia Schwar's boyfriend who was set to marry her dumps her over NAM1
Joyce Dzidzor Mensah described Afia Schwarzenegger as an ugly and Azar painted face lady who has been employed by the commission to do its dirty work of attacking her.
Joyce Dzidzor Mensah posted:
Very stupid of the AIDS commission to grant an interview and say Ghanaians should pray for me because I need psychological help. Yes, I am mad because it is only a mad woman who can carry HIV on her shoulders to save others from Contracting it. No sane young and beautiful lady in Ghana will accept such a role to play. When you used this mad Joyce to educate your nation and you started feeling the heat, you employed another mad Azar paint ambassador to clean your mess.istitution who employs only mad women is that one too an institution? With all the fraudulent activities going on in that AIDS commission I wonder why Anas is silent. My friend go and wash that paint on your face and let see the ugly thing
SEE ALSO: Former AIDS Ambassador, Joyce Mensah To Receive Psychiatric Treatment After Suicide Attempt