Ghanaian actress, Juliet Ibrahim's dress she wore to the Juliet Ibrahim Foundation Charity Costume Party has sparked uproar on social media. Some are accusing her of blaspheming among other things.
The #JulietIbrahimFoundation Charity Costume Party was held just last Saturday and it had many music and movie stars gracing the event.
Celebrities such as James Gardiner, D-Black, Shatta Michy, Moesha Boduong, Juliet's boyfriend Iceberg Slim from Nigeria and host of others were present.
SEE ALSO: Photos: Actress Juliet Ibrahim Advice African Women About 5 Top Things They Must Pay Attention to in Finding A Man
Being a costume party, Juliet dressed as a s*xy Catholic nun with all the body curves on display.
Since the photos were posted online by the actress, it has received several, negative comments. Others have even suggested she has blasphemed against God since nuns are holy people unto God and are not to be depicted in such an unholy manner.
Well, check out the photos below and let us know if there is anything wrong with the way the actress dressed.
SEE ALSO: Juliet Ibrahim admits having seks at the beach but explains what led her to do that and it's shocking AF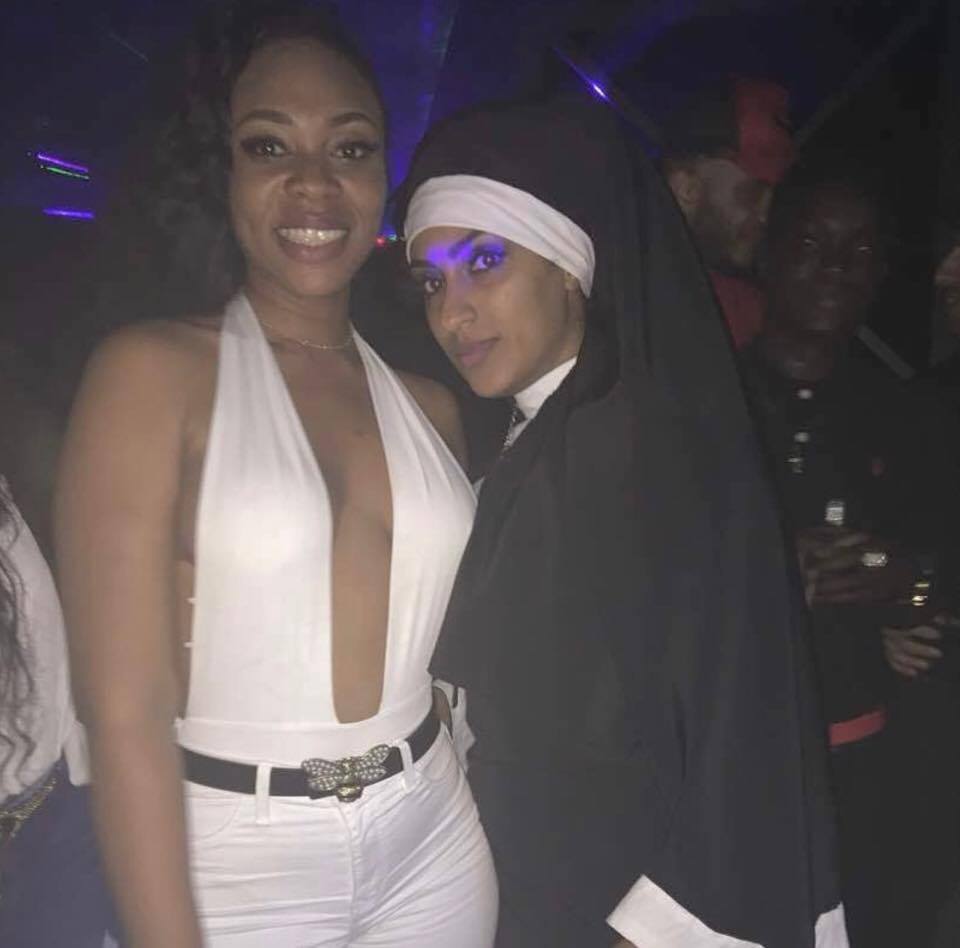 SEE ALSO: The Real Motive Behind Juliet Ibrahim's Relationship With The Nigerian Boyfriend Rapper Iceberg Slim Exposed