Shatta Wale's close friend known as Junior US who according to sources caused the arrest of Ghanaian based US rapper, Showboy has reacted to his prison sentence.
According to Junior US originally known as Nana Yaw Opoku, he never pressed charges against Showboy but in turn (Showboy) accused him of robbery which he had to defend himself.
ALSO READ: Medikal reacts to Showboy's 6 years imprisonment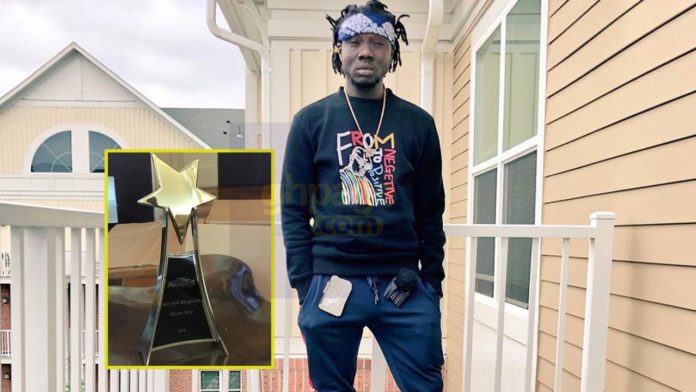 "This case started three years ago and he was fighting against Georgia state. I never pressed charges against Showboy, I never wrote any statement against him but he rather wants to take me to jail.
Showboy believes I don't have papers so I can't take him to court and that he has Lawyers to defend him. Everything started when Criss Waddle sent me to go give some money to Showboy which resulted in a misunderstanding and ended up stabbing me.
Showboy accused me of robbery so I went to court to defend myself and not to cause his arrest.
I received a letter from Georgia state claiming I went to rob Showboy so I had to defend myself because he was accusing me wrong. He caused his own prison sentence", he disclosed.
Watch video below;
ALSO READ: Showboy jailed in US for allegedly stabbing Shatta Wale's friend
According to Junior US, Showboy was also jailed for using a weapon which is a crime in Georgia State.
According to reports, the former member of AMG has been sentenced to six years in prison and nine months probation for stabbing Junior US in the stomach.
Showboy was charged on two accounts; for stabbing someone and using a weapon where he was found guilty.