Ghpage.com has sighted a hashtag on of one of the alleged ladies who led gunmen to Junior US's house to kill him some weeks ago's Instagram and it has become a source of worry to many people who have also seen it.
There is "#FreeMyBrother on the Instagram page of one of the ladies whose photos went viral On Tuesday that she was present in the room when Junior US was killed.
SEE ALSO: Rare footage of when Junior US was shot at gunpoint released
Few hours after Showboy was jailed 6 years for stabbing Junior US, the Ghanaian musician, Criss Waddle started a social media campaign, #FreeShowboy.
It picked momentum and many others joined the campaign but truth be told it went nowhere. I doubt if it even reached the USA embassy in Ghana.
SEE ALSO: Here is one the alleged killers of Junior US-He was his best friend [Photos]
We can not confirm if the lady whom it's been alleged is one of the girls who connived with the killers to shoot Junior US is related to Showboy in any way or if the #FreeMyBrother is even in relation to Showboy being jailed.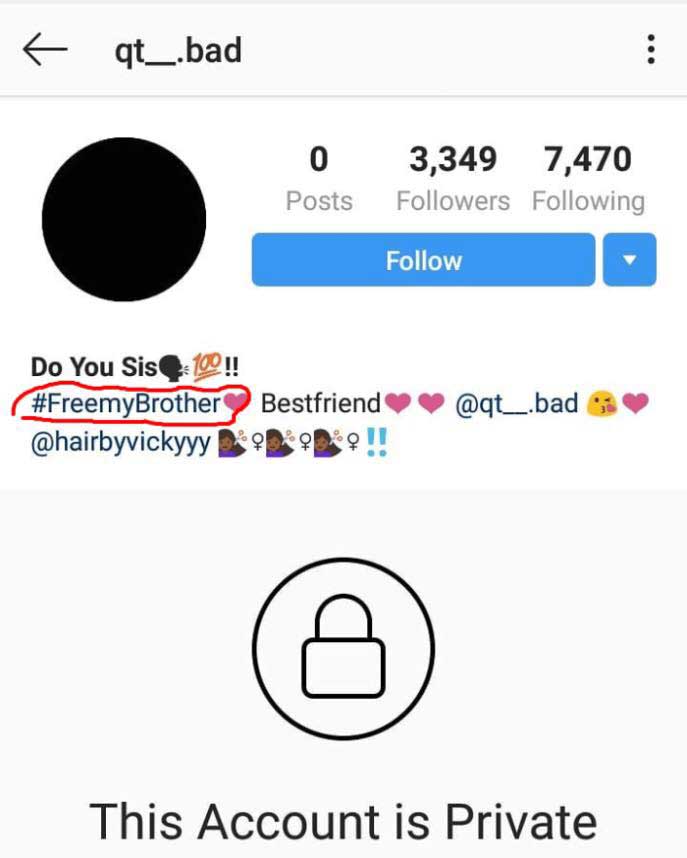 However, the threat from Showboy that he will place a $10,000 bounty on Junior US's head if he is jailed and Junior US being killed exactly a month after Showboy was jailed has raised a lot of concerns among Ghanaians.
SEE ALSO: Photos of one of the alleged prostitutes who set up Junior US pop up
The Philadelphia Police Department released footage of when Junior US was murdered in his house to the public to seek help to identify the murderers a few days ago
WATCH THE FOOTAGE BELOW
View this post on Instagram
Philadelphia Police Department has promised an amount of 20,000 US dollars to anyone who provides information leading to the arrest and conviction of the killers