Actress Kafui Danku's girl, BabyLorde has made her first hundred thousand cedis(Ghc100k) from her diaper contract and even though she's just 1 year old but probably knows how to kill fashion more than many adults.
Baby Lorde who is just 1year old has soo much influence that, she's being signed as an ambassador for a baby diaper company known as 'Royal Monopoly' and got her first cheque before she was even one year old.
The question now is how much were you having in your bank account at the age of 1 or even 18?
We can now say that Babylorde is the richest and adorable celebrity baby we can ever think of and the only celebrity baby who made her first Ghc100k before turning one.
Aside her being the richest kid, her followers cannot stop admiring her fashion sense and how beautiful and lovely she looks.
Well, it can be seen that youngster's parents are managing her up to become a topmost celebrity–Afterall, the mom is a famous actress who owns her own production house and other businesses.
BabyLorde did some photoshoots recently and we spotted them, they are soo perfect and beautiful that everybody will love them.
The photos were taken by celebrity photographers and bloggers, TwinsDntBeg of SwagOfAfrica.
Check Out BabyLorde's Beautiful Photos Below……….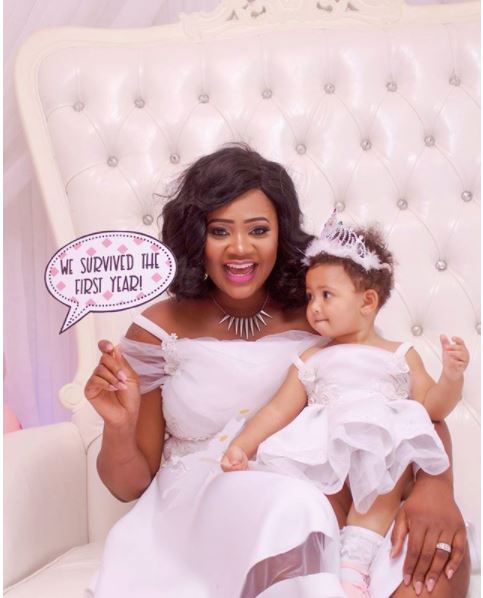 SCROLL DOWN to NEXT PAGE and click to view more images of the rich kid……