Ahuofe Patri has denied on many occasions having a relationship with her friend Kalybos.
We can all attest to the fact that at a point in time 'she' Priscilla said Kalybos has no chance at all to date her. She said that without missing a point.
They were leading as talk of the town after they broke the internet with their hilarious 'boys Kasa' series.
There have been several speculations since then that the two can make it in real life.
Ghpage.com has, however, spotted some photos of the two that at first was hinting a near marriage but couldn't be materialized.
This photo shows clearly that Kalybos wanted to suck the breast of Ahuofe
In this photo, you could see that Ahuofe has been discriminatory by just putting her hand on the shoulders of  Kalybos only.
wow as if they are already married in this photo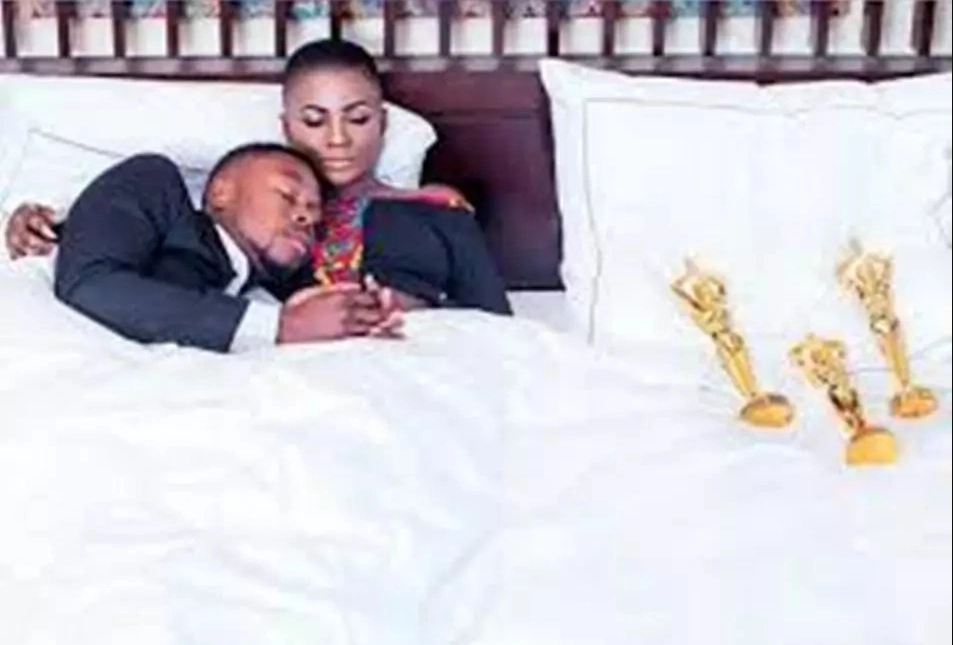 Perfect Pose among the two in this shot 
Both look very cute in this photo
Kalybos very glad to meet Ahuofe in this photo