Controversial and outspoken Member of Parliament of Assin Central, Kennedy Ohene Agyapong has disclosed that the CEO of Menzgold, Nana Appiah Mensah (NAM1) once sent some beautiful girls to trap him.
He stated that NAM1 usually select beautiful girls to go and attract people and that he has been approached by these girls three consecutive times at the Parliament House.
ALSO READ: "I don't believe in Ghanaian pastors, they are deceivers" -Kennedy Agyapong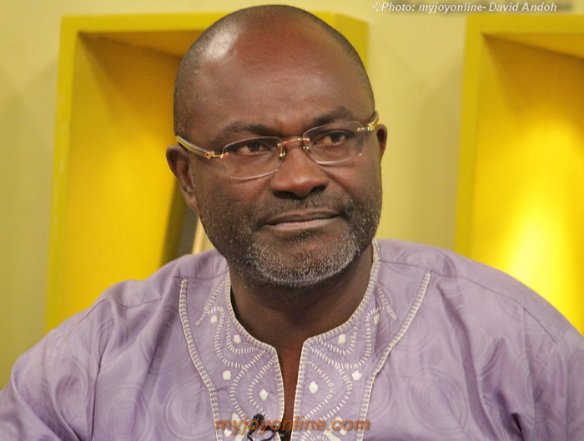 "NAM1 is a criminal, naturally born bad and evil who selects beautiful girls to go and attract people. These three girls persistently approached me and I told them to go tell their boss that I am not stupid and greedy. He might be able to dupe some people but not me. Get out", he disclosed.
According to Kennedy Agyapong, some greedy Members of Parliament sold their properties and invested in Menzgold.
"I was able to sack those girls because I am not greedy and I am also exposed, therefore there is no way that anybody can convince me that I will invest and get 12 per cent every month because it is not real", he added.
He also pleaded with the government to intercede for members who invested in Menzgold because some were ignorant and vulnerable.
ALSO READ: Menzgold CEO, Nana Appiah Mensah finally arrested in Dubai
Watch video below;
https://www.youtube.com/watch?v=1IiPjJ5l8w8&
ALSO READ: Kwaku Bonsam and Nana Agradaa are fake spiritualists -Prophet Kumchacha