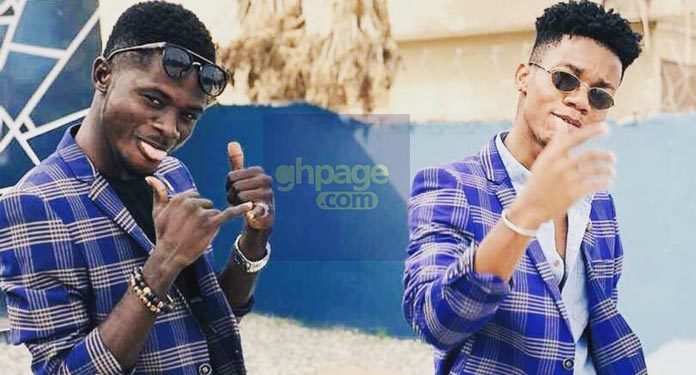 Male vocalist of the year Kidi and his counterpart highlife artist of the year and Amakye Dede crowned king of highlife, Kuami Eugene has collaborated on a song they called this Ohemmaa.
Kuami Eugene in an interview on Adom FM asserted that this has been forthcoming and he's glad this has come to pass. He also said this was something the management had planned to do.
READ ALSO: Sarkodie indirectly replies Medikal over his 'saving Ghanaian rap music' comment
In the interview he granted on Adom FM, he also said he had no plans of featuring his brother kidi on the Ohemma song after he was done writing it but his boss, the CEO of Lynx entertainment, Richie asked him to make room for Kidi.
WATCH VIDEO BELOW:
https://www.youtube.com/watch?v=61zOblkVqoc
The highlife artist of the year also recounted how Ghanaians see their relationship, he said "people have been complaining that there's no love between him and Kidi and that he did a whole album without featuring him but Kidi would have featured him and even when they go for awards, no one accompanies each other.
But when Kidi released his album without featuring him, it confirmed that there's no love at all".
READ ALSO: EL names his best 22 Ghanaian rappers
Kuami Eugene believes is about time he featured Kidi because he's a good vocalist. He also shared how noisy and wonderful to live in the same house as Kidi.
We believe "Ohemmaa" will settle in the minds of Ghanaians that there's absolutely no quarrel between Kidi and Kuami Eugene.