Tunde is a Nigerian man who has received social media plaudits for his kind gesture by transforming the life of a poor kid he once met on the street.
According to the story, Tunde saw the kid in the slums of Ikorudu where he was picking scraps in order to get enough money to feed himself and the family.
Moved by his situation, Tunde decided to adopt the boy and eventually get him into school after he had sought the permission of his parents.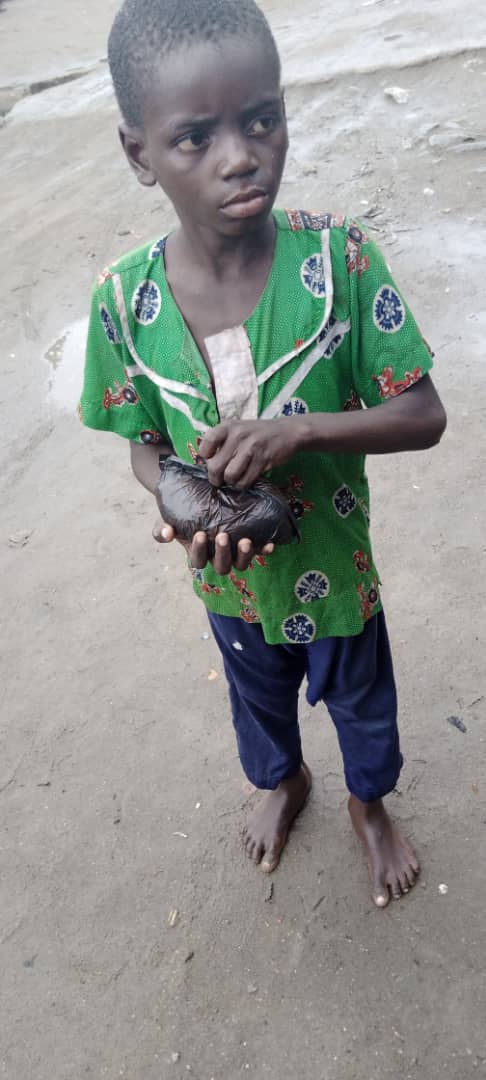 In an update, Tunde has shared the level of transformation the little kid has experienced where he used to look poor, impoverished and dejected, to now where he looks healthy, happier and more energetic.
Tunde went on to recount the story by sharing his motivation, why he took the decision to lend a helping hand and the sudden positive turn of the situation in the life of the young chap.
He wrote:
About a year ago, I found this little boy in the slums of ikorodu picking  scrap from the floor. I adopted him and he has lived with me ever since then. Today is his first day at school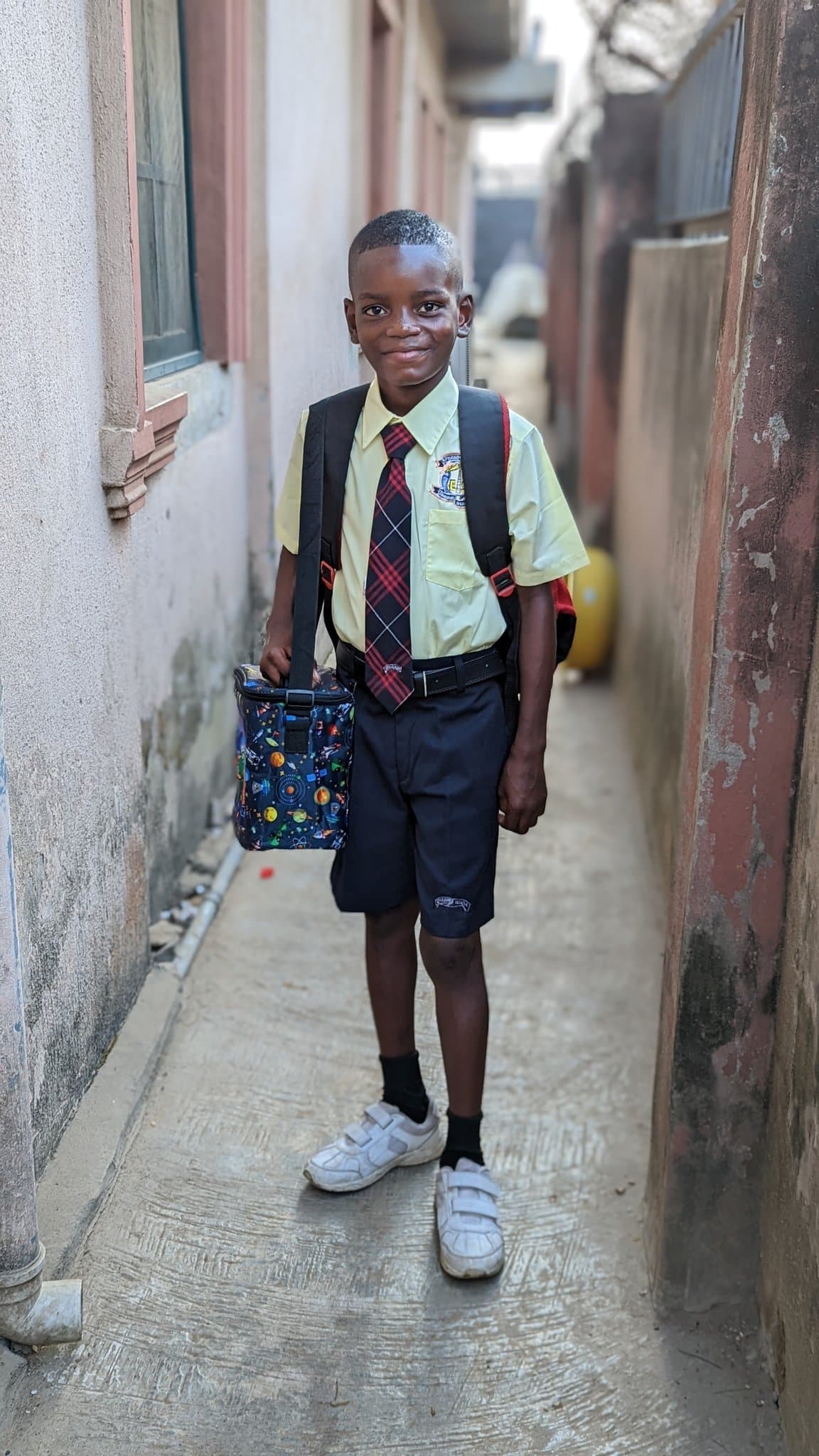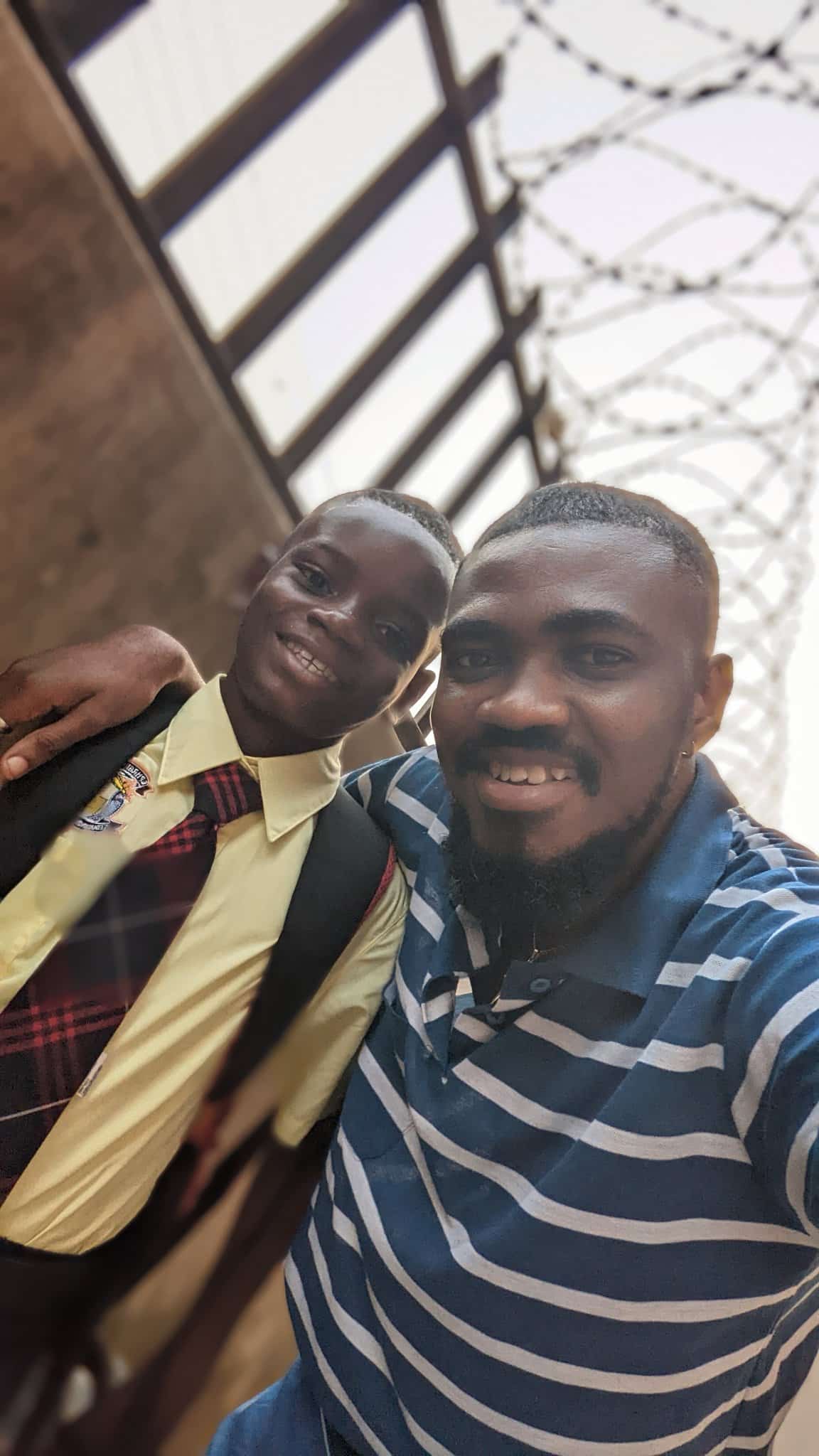 Tunde then shred photos of when he first met the kid, visited the family and the situation that pertained at the time.
He recounted by writing:
I took these pictures exactly one year ago when I visited their home to give Sunday and his sister Odun new clothes. The girl lives with my mum now and will be starting school tomorrow too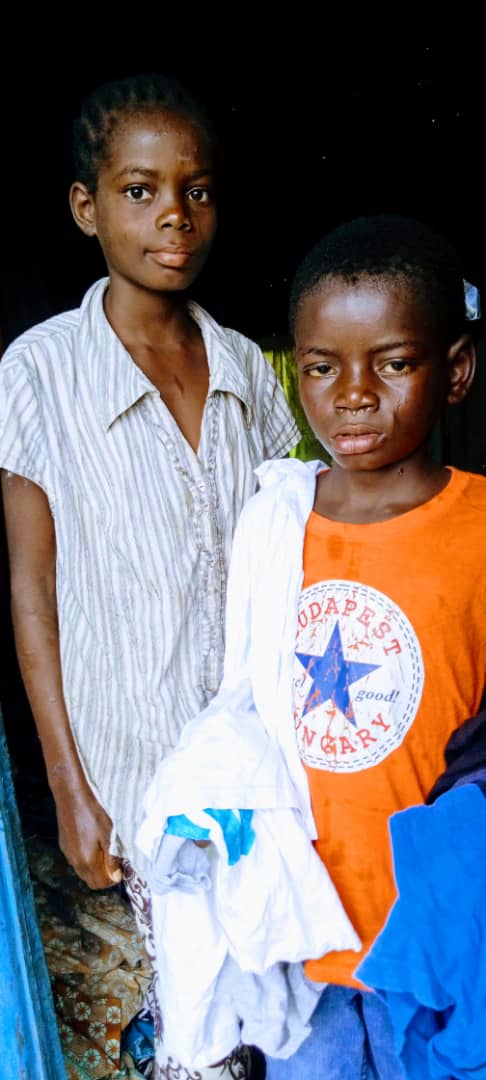 Tunde also showed how the little kid was able to pass his entrace exams in order to start schooling from class one.
He wrote:
He aced his entrance examination and will be starting from Primary one.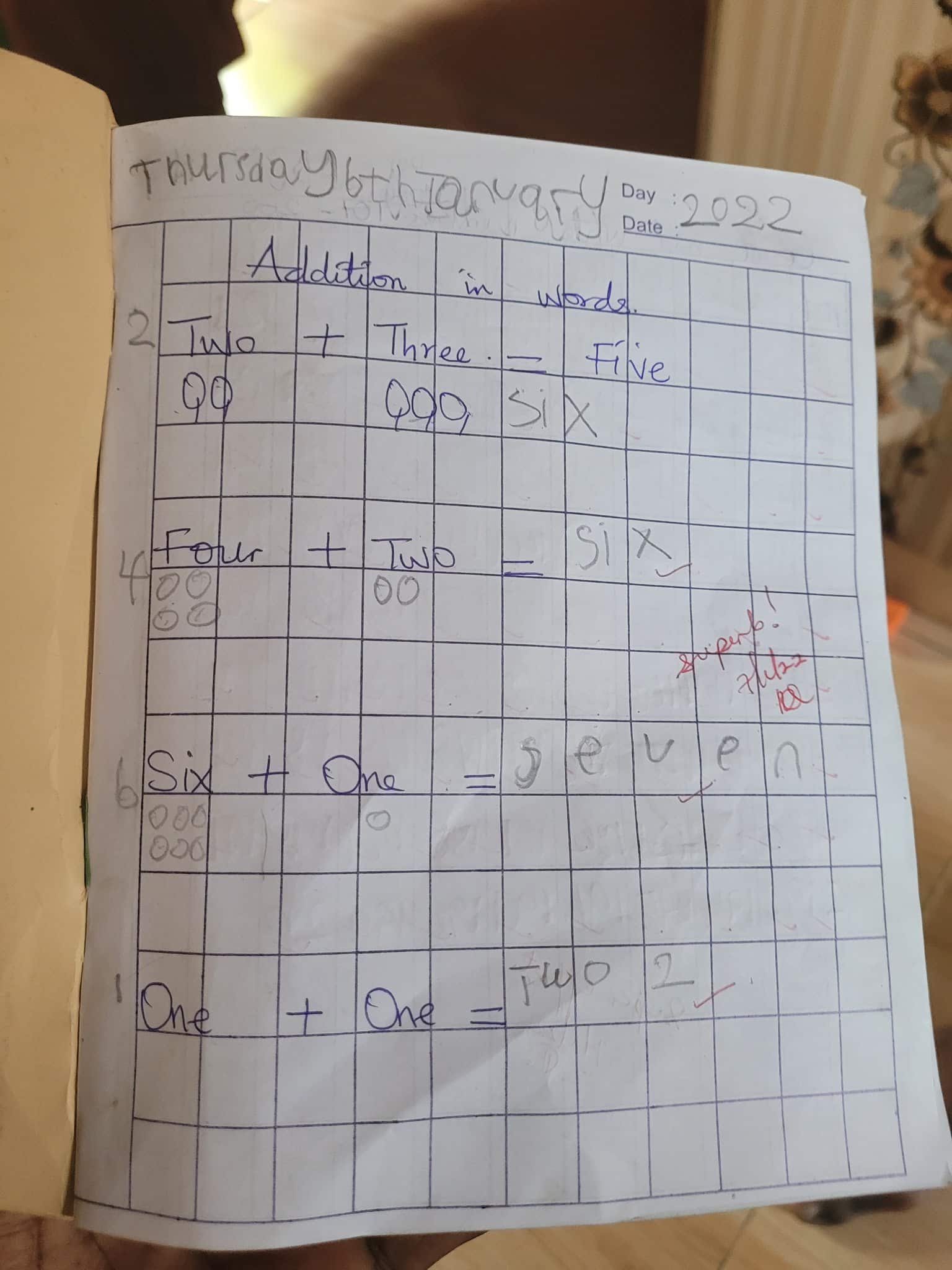 As a good guardian, Tunde decided to write a note to the teacher in charge of the kid encouraging him to treat him and ensure that he offers him the requisite support to kickstart that his new schooling experience.
Tunde's act of benevolence has touched many hearts and his post has gone viral on Twitter with many praising him for touching the kid's life.
He has received felicitations from ket Nigerian celebrities, the public and the entire Twitter community.
Many are pushing for him to be nationally and internationally recognized for his good deed.