It appears the University authorities of the Kwame Nkrumah University of Science and Technology in Kumasi have bargained for more than they expected with their new policies of restricting and controlling the students who are considered mature in every sense of the word.
What was supposed to be a peaceful demonstration and a boycott of lectures by the students of the KNUST led by the school's Student Representative Council (SRC) President, Kelvin Sah has turned into a full violent agitation.
SEE ALSO: NPP Delegates conference: Captain Smart and his 'military' bodyguards allegedly arrested for gun possession
Already, motors bikes and some cars have been vandalized, some even set on fire by the angry students who are protesting the attack on one of their students by the School's security personnel.
The SRC declared enough was enough today 22nd October 2018 after months of frustrating policies from the authorities. They ordered a boycott of lectures and a peaceful demonstration to display placards to demand fair treatment from the school authorities.
SEE ALSO: Gayys and Lezbians in Ghana to embark on a 'peaceful' demonstration in December – Details
But for some reasons, it has now turned into a violent protest where some accidents have been recorded and properties have been vandalized.
The marching students Ghpage.com gathers aimed to attack the school security who heavily wounded a KNUST student yesterday for unjustifiable reasons.
But the security had been tipped off and they fled before the irate students got to their station. Nonetheless, cars and other properties were vandalized by the students.
SEE ALSO: Multimedia Journalist Beaten Over Reporting 'Kumaca Rampant' Death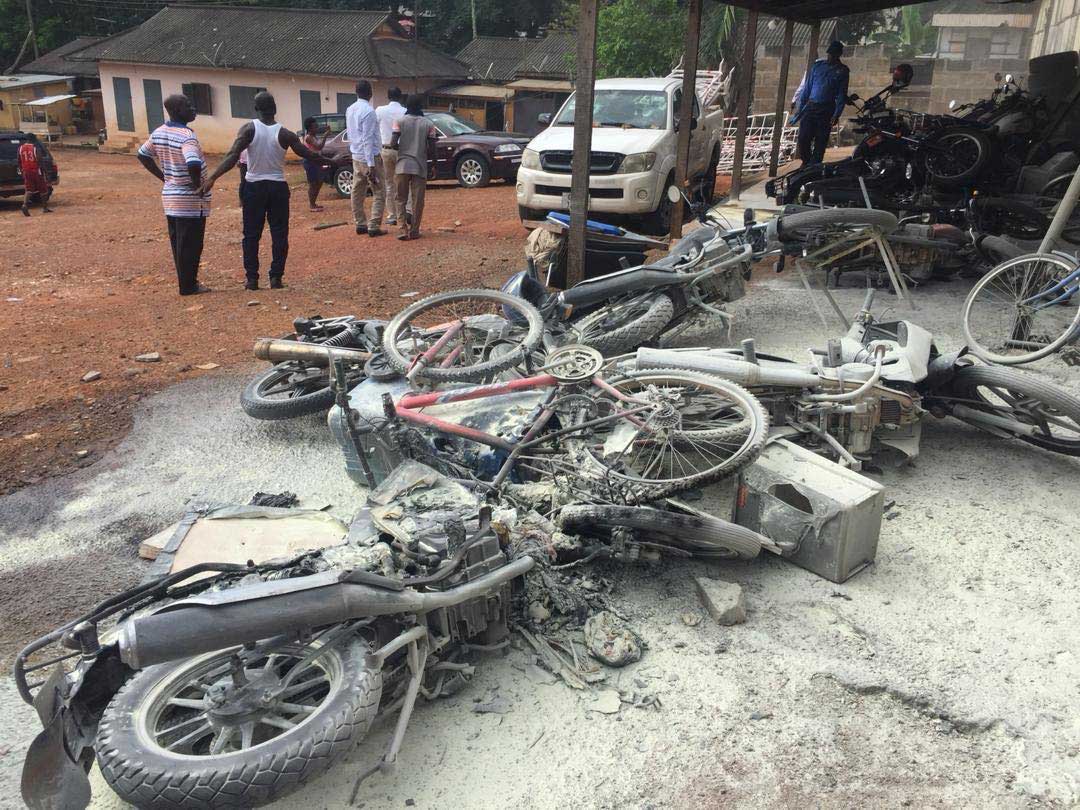 As at now, Ghpage.com reporters have confirmed masked armed policemen have been deployed to KNUST campus amidst the violence but unfortunately, their presence has aggravated the situation.
The police met resisting students who pelt them with stones and anything could lay their hands on. We have even gathered several warning gunshots have been fired by the police around the Destiny Block to dispel the crowd to no avail.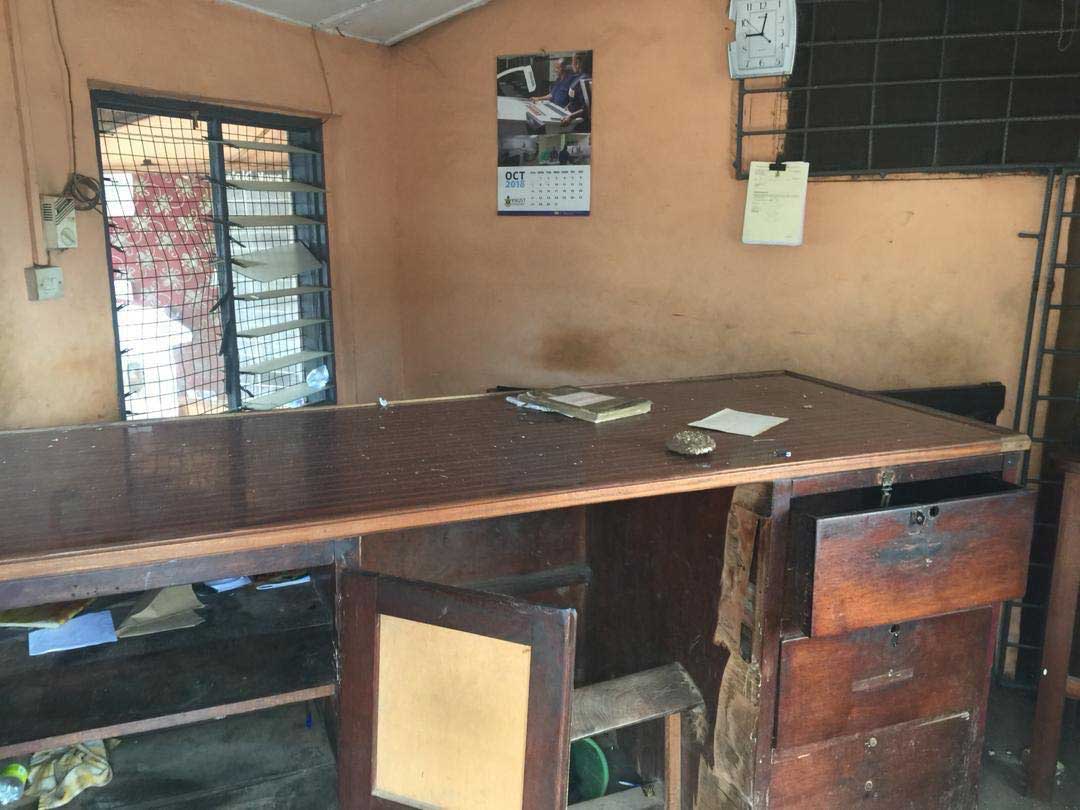 Already, reinforcement has been sought from the Ashanti Regional Police Command to help tame the escalating situation. Stay with Ghpage.com for more soon.
SEE ALSO: So sad: Two beauty queen contestants drown during a photo shoot