Ghpage.com has already reported about the world tour Kofi Asamoah of Kofas Media is having with his lover, Salma Mumin. Salma Mumin and Kofi Asamoah have been together for a couple of years but they have always denied being together.
The two have been touring almost all the renowned tourist site in the world. They have been to Las Vegas, New York, Canada, Dubai, the Bahamas. Currently, they are in Santorini, Greece.
SEE HERE: Kofi Asamoah and actress Salma Mumin spotted chilling in Greece
Interestingly, the two have done all they could to give the impression they just bump into each coincidentally all the time…But they lie bad!. The two lovers are just enjoying a cool vacation together.
Well, Ghpage.com has even picked up reliable information that Kofi Asamoah, the popular movie producer who used to manage comic actor, Kalybos and sensational actress, Salma Mumin are set to wed in few months time.
SEE HERE: Kofi Asamoah and Salma Mumin to wed soon
Check Out More Photos Of The Two Lovers currently in Santorini, Greece
SEE ALSO: Traditional Wedding Photos: Movie Producer Kofi Asamoah And Actress Salma Mumin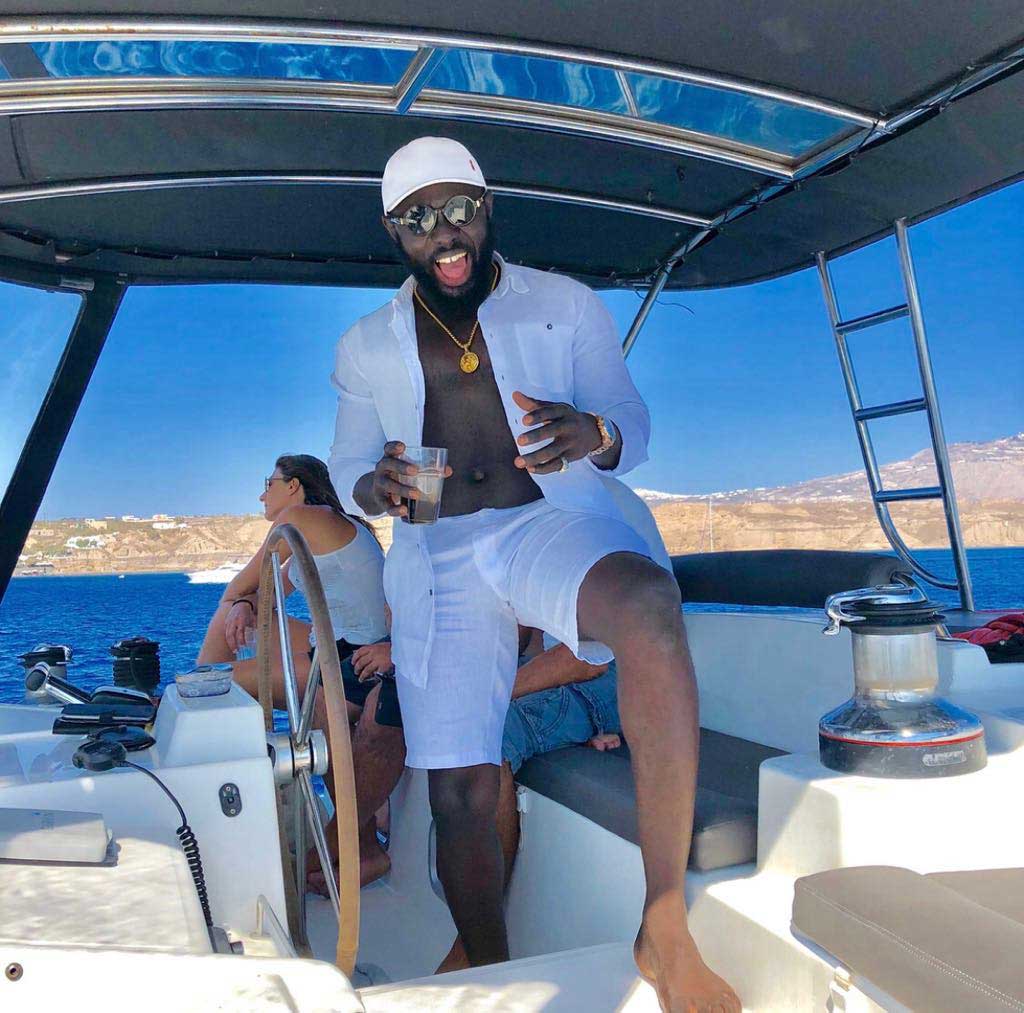 SEE ALSO: NAM1 spent your money on "Useless' musicians and actors-Ibrah One