The evening is charged already with a series of Tweets and bragging on the internet ahead of tonight's clash between Shatta Wale and Stonebwoy on Asaase Radio, This is first of its kind in Ghana.
READ ALSO: I will deal with you-Shatta Wale tells Stonebwoy ahead of their sound clash on Asaase Radio
Ahead of their clash, Shatta Wale has threatened to end the career of Stonebwoy and his father Samini.
Shatta Wale in his recent tweet as published by Ghpage News is very confident of victory regardless of all what his 'rival' will show.
The Bhim Nation President has replied him via a tweet. In a counter-tweet, he said his colleague musician likes bragging too much. 
He reminded him of what he did to him as far back as 2010. History will repeat it self again, Stonebwoy said.
In his Tweet, he said he will mercilessly 'beat' and defeat Shatta Wale hands down. Take a look at what he wrote back to him.
READ ALSO:  Asaase Radio's battle between Shatta Wale & Stonebwoy to be launched on 4th Aug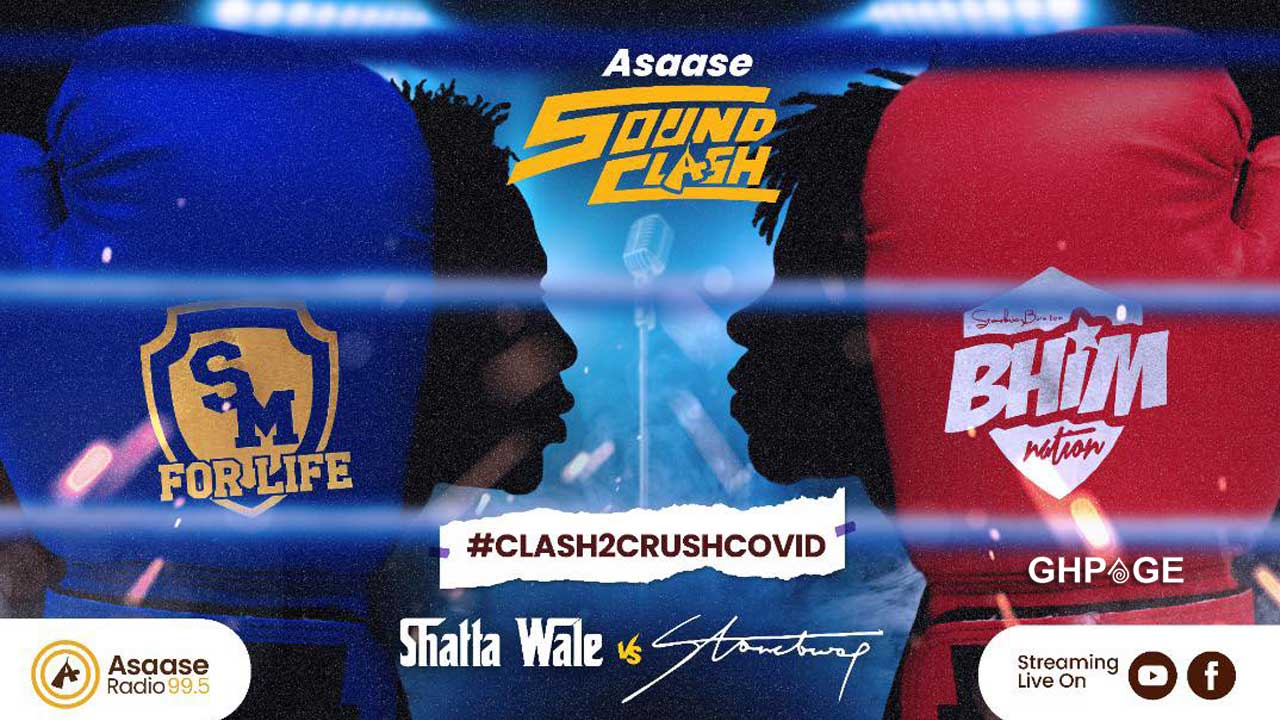 Who wins tonight in the Sound Clash #Clash2CrushCovid is happening live on Assase Radio?.