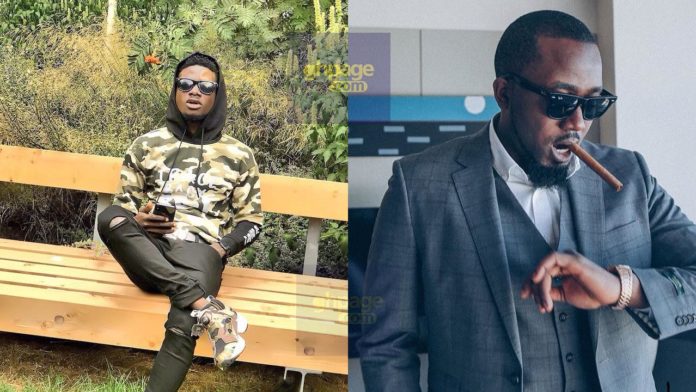 After we reported on how Lynx entertainment signee Kuami Eugene stole lyrics from Nigerian star Ice Prince for his "wish me well" song, some days ago.
Well, the songwriter and singer Kuami Eugene have finally put the controversy surrounding his "Wish me well" song behind him, after joining forces with Ice Prince to release a remix to the song.
Also Read: Kuami Eugene trolled again for his fashion sense
Rapper Sarkodie has commended Kuami Eugene for taking such a bold step and having a song with a big star like Ice Prince.
In a Twitter post, the Sarckess Music boss said the singer has proven that he "knows the game" by collaborating with the Nigerian rapper.
Ice Prince also took to Twitter to announce the song and also describe the remix as a "dope song".
Also Read: I am a better singer than Kuami Eugene – Mr. Drew
He posted;
"DOPEST TUNE FROM GHANA RIGHT NOW !!!!!!! Proud to know that IcePrinceMusic was part of the inspiration to this classic @KuamiEugene Big Up My Yute ???? #GhNaija"
https://t.co/mBObhDGlXM DOPEST TUNE FROM GHANA RIGHT NOW !!!!!!! Proud to know that IcePrinceMusic was part of the inspiration to this classic @KuamiEugene Big Up My Yute ???? #GhNaija

— Iceprince (@Iceprincezamani) July 16, 2018