According to Bishop Daniel Obinim known as Angel Obinim, he had a vision from God to collect two panties and two braziers from his female congregation as well as two boxers and two singlets from the male church members. They should all not be brand new.The underwears should have been used by the member.
Explaining further, Bishop Obinim said, he is to burn the used underwear and as they burn away so will all their problems be burned away.
He has been criticized for making such request (By the way, the congregation sent all that he demanded to him). The latest person to add his voice to this bizarre spiritual exercise is the Founder and leader of the Heaven's Gate Ministries, Nicholas Osei, popularly known as Prophet Kumchacha.
SEE ALSO: Video Revealed: Bishop Obinim Used Panties, Boxers And Brassieres To Perform Rituals In Church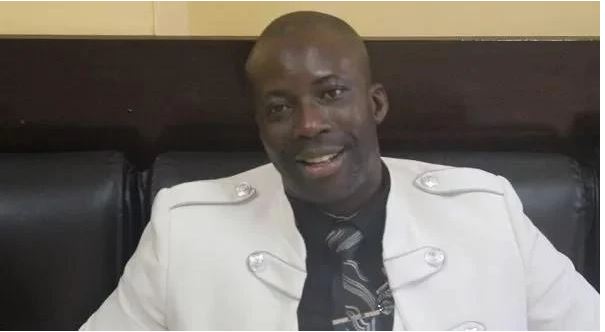 According to Kumchacha, God will deal with Bishop Obinim if this directive is not from God and he is doing it for reasons best known to him. He said:
"God has different ways of giving visions to his people; I was not there when Bishop Obinim received his vision to direct church members to bring their panties, singlets and boxer shorts for burning.
"If it is a directive from God, then I have no qualms but if otherwise, he will account for his own deeds on judgment day just like me", he revealed on Kofi TV."
LISTEN TO AUDIO OF BISHOP OBINIM USING THE USED PANTIES FOR THE RITUAL
https://www.youtube.com/watch?v=0ei41SoWoGw
SEE ALSO: Nobody can stop me from giving out lotto numbers – Angel Obinim